Cast: Everyman's Bright Phoenix
Jeff Young's new play, Bright Phoenix, arrives at the Everyman in October and is inspired by a hidden Liverpool.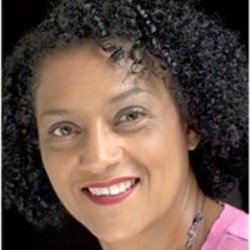 The production is directed by Serdar Biliş, designed by Ti Green and features Paul Duckworth, Penny Layden, Rhodri Meilir and Cathy Tyson. The play runs from 3 to 25 October.
Bright Phoenix is described 'a wild play about the carnival of the city.' The plot follows a gang of rebel kids who don't fit in, who grow up to be a gang of rebel adults, who still don't fit in.
And about their love for a dying cinema and their mad plan to bring it back to life like a phoenix in the night.
Jeff Young's work includes BBC dramas Eastenders, Doctors, Casualty and Holby City along with 35 radio plays. Jeff's plays have been produced by Bristol Old Vic, Northern Stage, Kneehigh and Liverpool Everyman.
His work has been performed in a drained submarine dock, a disused power station, a derelict school, a bus station in Holland and haunted buildings. Over 10 years he worked on a variety of projects with Pete Townshend, including Lifehouse, a Radio 3 drama and book and a touring version of Quadrophenia.
Paul Duckworth plays Lucas Firebright who left Liverpool on the run from tragedy and has now returned. Paul recently appeared in Twelfth Night at the Everyman and his other credits include Beating Berlusconi (King's Head, London) and Urban Legend (Liverpool Everyman).
Penny Layden whose stage and screen credits include Beryl (West Yorkshire Playhouse), Edward II (National Theatre) and Call The Midwife (BBC) plays Lucas' childhood sweetheart Lizzie Flynn.
Cathy Tyson, who began her career in the Everyman Youth Theatre, plays Elsie Barmaid. Cathy was last at the Everyman in 2007's The May Queen and her extensive screen credits include Band of Gold, Mona Lisa and Emmerdale.
The cast also includes Rhodri Meilir, Carl Au, Mark Rice-Oxley, Rhian Green, and Kieran Urquhart.
The production will also feature live music from Laura J Martin and Vidar Norheim.