Cast announced for Ellie Kendrick's Hole at the Royal Court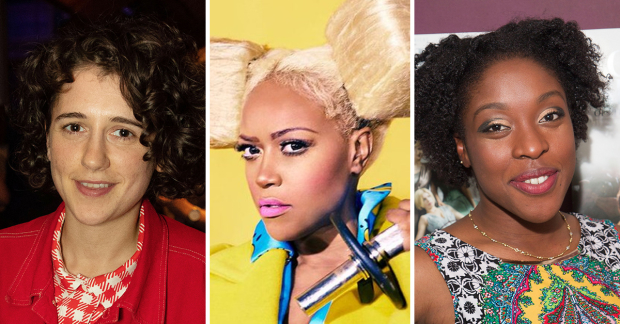 Casting has been announced for Ellie Kendrick's debut play Hole at the Royal Court.
Directed by RashDash's Helen Goalen and Abbi Greenland, the piece uses words, music and movement and follows three women forcing their way out of the ground to take up more space.
Appearing in the show is Ronke Adekoluejo (Bad Roads), singer-songwriter Ebony Bones (who also acts as the composer), Alison Halstead (Future Bodies), Rubyyy Jones (Taylor Mac), Cassie Layton (Secret Theatre) and Eva Magyar (Tristan and Yseult).
The piece has design by Cécile Trémolières, lighting design by Katharine Williams and sound design by Emily Legg.
Also announced today is the Take Up Space cabaret on the 15 December. The one-off event features performance artists including Katharine Araniello, Marisa Carnesky, Mzz Kimberley, Doris la Trine, Not Your Circus Dog!, Mysti Vine and Ms Sam Adams. Tickets are £15 (£10 for Young Court Friends).