A Midsummer Night's Dream's Victoria Blunt: a week in the life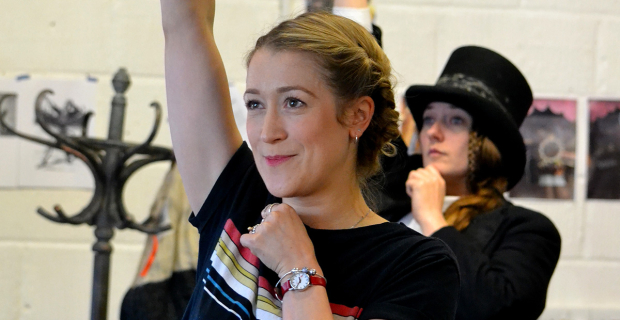 Victoria Blunt (Twelfth Night) is returning to the Watermill to take on the role of aspiring thesp and all round fool Bottom in the upcoming production of Shakespeare's A Midsummer Night's Dream, which opens next week as the venue continues its 2018 season.
Fusing actor musicianship with Shakespeare's comedy, the piece follows a series of lovers getting lost in an Athenian forest, as well as a troupe of aspiring actors trying to mount a play. Blunt let us into the rehearsal room to see how the anarchy is going.
---
The model box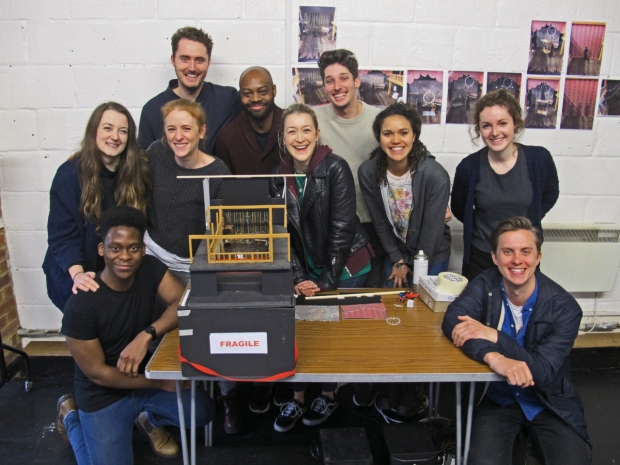 VB: "We saw this on the first day of rehearsals, back when we still brushed our hair in the mornings! Our designer has set the play in an old theatre, which is really lucky because that is where we are performing it."
Measurements and fittings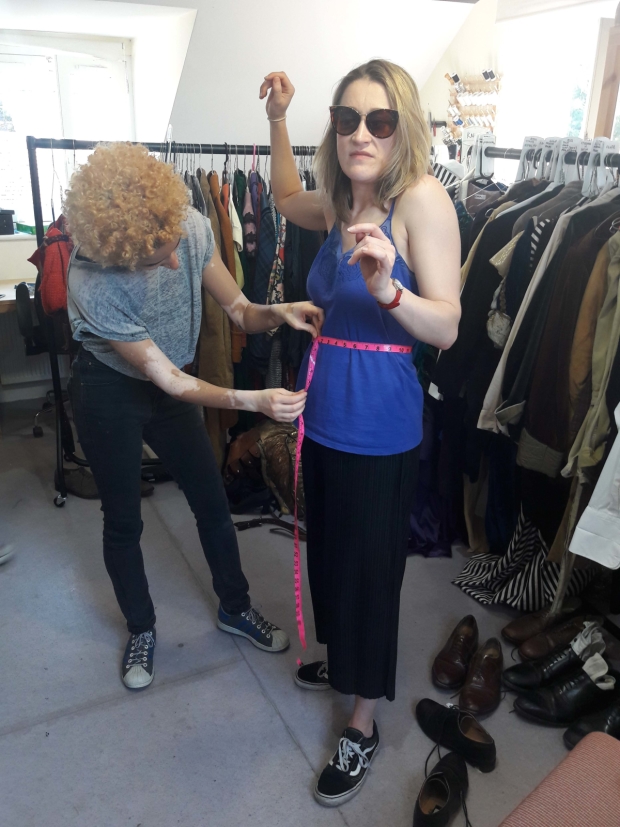 VB: "I have given my target measurements to the costume department, and hope to fit everything by opening night. Here Jess is measuring my iambic pentameter (a perfect ten)."
Approaching the text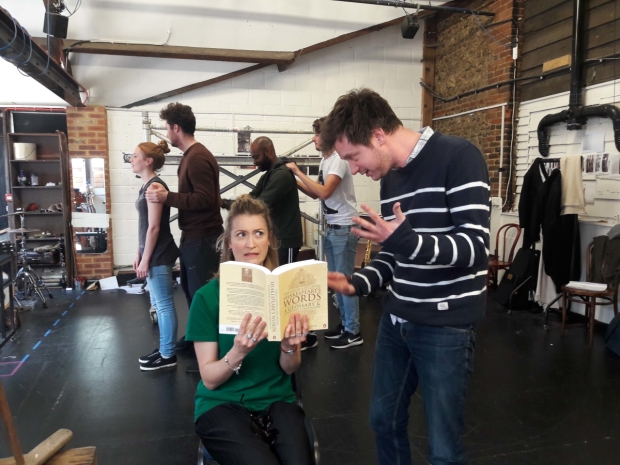 VB: "Shakespeare is really old, like Simon, or Garfunkel. We try to imagine that the play is a brand new piece of writing so we make something fresh. Sometimes the language is confusing but our "director" Paul helps to clarify where all the rude jokes are."
Improvisation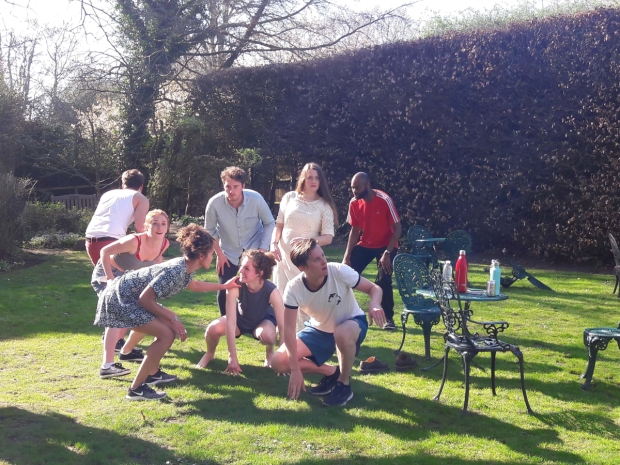 VB: "Here's us doing a "Fairy Workshop" in the garden. To help find our characters we do a lot of improv (which is just one letter away from IMPROVE…). "
Your guess is as good as mine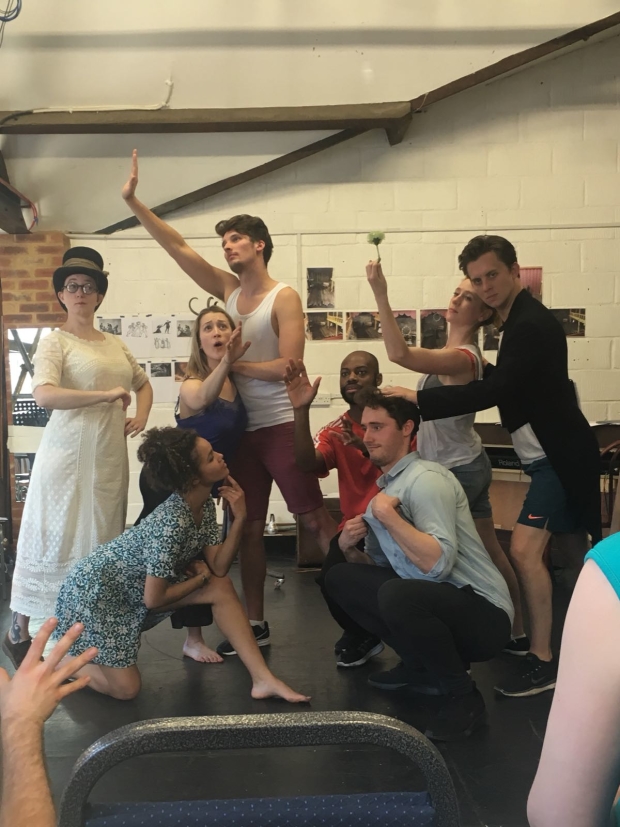 VB: "…"
Harmonising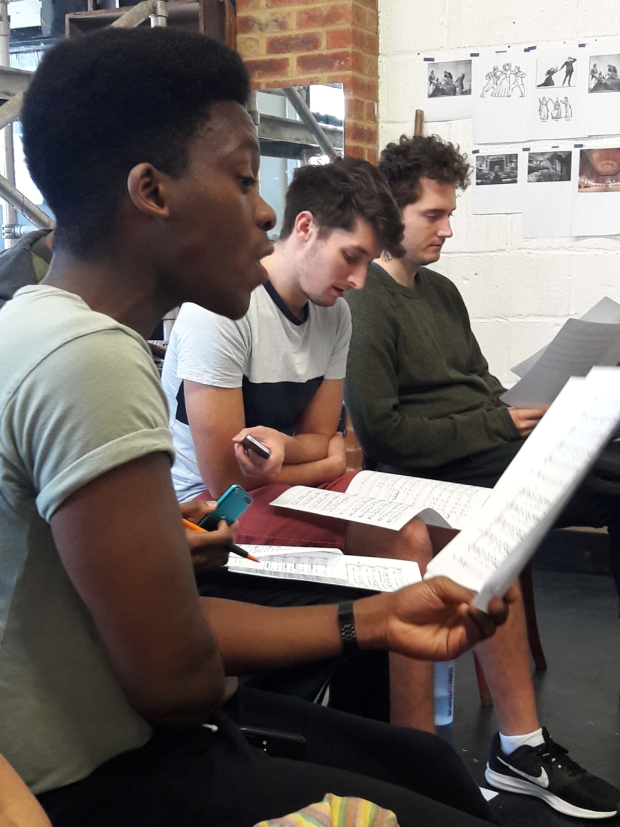 VB: "Tyrone has the voice of an angel and the hips of a stripper. His lungs are rumoured to be as big as toasters. As you can also see, sometimes people pretend to record their harmonies but they are actually just looking on Tinder (no new matches)."
Sweet music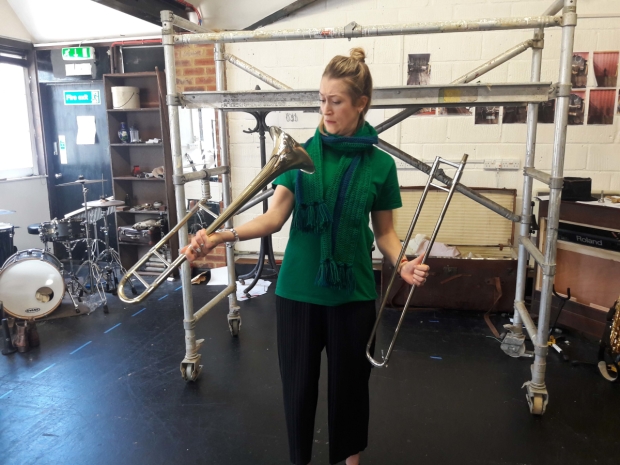 VB: "Everyone in our show plays an instrument except me. I am not allowed to play instruments because
I am a very passionate performer, and once blew the end clean off a trombone."