The Watermill Theatre at 50: Remote, magical and punching above its weight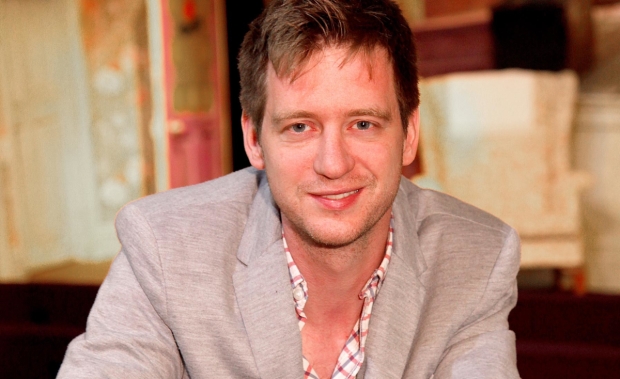 Tucked away in the watery green landscape of West Berkshire, the 220-seater Watermill Theatre punches way above its weight. Established as a professional theatre 50 years ago, the theatre was run by Jill Fraser from the '80s through to 2006. Paul Hart took over as artistic director in 2015, having had a long relationship with the theatre and its associate company Propeller, which began life at the theatre under the direction of Edward Hall. In the last two years Hart has continued the theatre's focus on actor-musician work and maintained its remarkable reputation as a regional theatre of note with a loyal local fanbase. Here he explains what makes the theatre work.
---
How did you first come into contact with the Watermill?
It was as a student. I trained at Rose Bruford and a group of mates used to come up to see the musical every year. I also saw Propeller at my local, the Marlowe Theatre, which prompted me to persuade Edward Hall to let me start working with him. I saw a lot of the theatre's work because it was out on tour and I have always been really passionate about the Watermill's touring – our shows Crazy for You and Wipers Times have both been on major national tours this year.
Once you persuaded Edward Hall to let you work with him, what did you do with the company?
I was tasked with opening the shows at the Watermill. Which basically meant re-directing them for the space in one afternoon. It was an amazingly fast way of finding out how the space worked. From there, the then artistic and executive director Hedda Beeby invited me to come and direct. I directed four shows here as a freelancer before I took over, so it was here I started to build my career.
The Watermill is pretty unique, what is it about it that allows people to be so creative?
I definitely feel that I've made my best work here and that's a product of everyone living together, on site and of making work that close to the place you're creating it for. I often forget an audience is coming and when they turn up, it's always a bit of a shock. Even now, having lived at the theatre for a while, it does feel remote, and to some extent inaccessible, but that's part of its magic. I'm also fascinated in the way found spaces, as opposed to theatres, offer up a particularly unique experience. It's a real environment and you have to think imaginatively about how to use the theatre, not least because it's so small.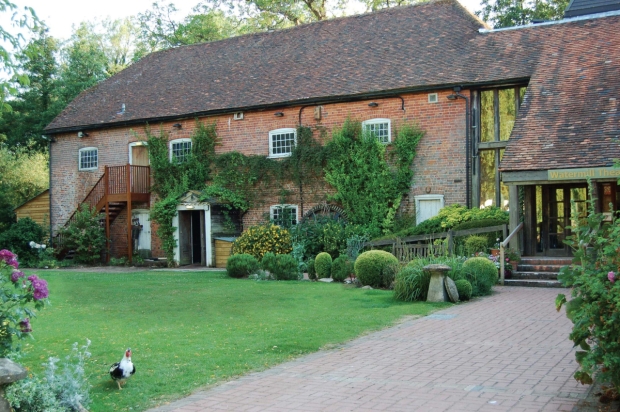 Can living and working in the same place be tricky at times?
I love it for the reason that, as an artistic director, it means you get involved in all sorts of things you would never necessarily be part of. You get to know the people behind-the-scenes, the volunteers, the people who work in the car park, really well. It's like being in a family. But it can be full on at times. There's no job like it from that point of view.
When you took over two years ago, what were you hoping to achieve?
I wanted to take the Watermill onto the next step in terms of programming and put on slightly more challenging titles. We create over 12 new shows a year and take the audience on that journey with us. My aim was to push to create new work, new writing to rural audiences and also develop new musicals. And bring Shakespeare back. I adored creating Shakespeare in that space with Propeller because what we do here is really unique.
You have Jerusalem coming up in the new season, did you always know you wanted to have it at the Watermill?
Yes, I did. It was one of the plays really near the top of my list when I started. I've always thought the Watermill would have something special to offer it as a play and I'm not sure there are enough venues regionally which revive plays that have been a big success in London and further afield. It sits well in this season too, alongside an updated version of The Rivals, a new version of A Midsummer Night's Dream and a musical.
In the 50 years since it was founded, what would you say is the Watermill's main legacy?
I think the development of actor-musicianship as a form there is really particular to this place. Jill Fraser's belief in that particular format has continued to develop and I feel proud that we continue to provoke ideas about what can be done with the form.
What's the best thing day-to-day about working at the Watermill?
I think probably the view that I get from my office, which must be the best view of any office in the country. It looks across over the river and marshes. Whenever things get really stressful, to have that in front of you is a pretty rare thing.