Sweet Charity revival and new play from Ian Hislop and Nick Newman feature in The Watermill's season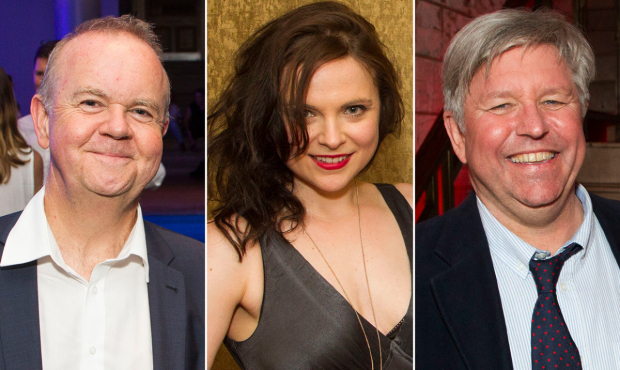 A new revival of Sweet Charity will be part of The Watermill Theatre's new season.
Directed by Paul Hart with choreography by Tom Jackson Greaves, the piece will be readapted by Sarah Travis and Charlie Ingles to suit a company of actor-musicians. The piece, which has a score by Cy Coleman and Dorothy Fields, will star Gemma Sutton (Strictly Ballroom, Gypsy) as Charity. It follows a dancer-for-hire in New York and features songs including "I'm A Brass Band" and "The Rhythm of Life". The piece runs from 26 July to 15 September and has design by Diego Pitarch, lighting design by Malcolm Rippeth and sound design by Tom Marshall.
Ian Hislop and Nick Newman will return to The Watermill after their previous success with The Wiper's Times to present new play Trial By Laughter, about the nature of free speech. The piece is directed by Caroline Leslie and runs from 20 September to 27 October. The Wipers Times will also return to the West End in October.
Over Christmas, the venue will present a new adaptation of Robin Hood penned by Laura Dockrill. The piece will have direction by Laura Keefe, and feature music by The Maccabees' Hugo White. It will play from 15 November to 5 January.
A three-actor version of Charlotte Brontë's Jane Eyre directed by Chloe France and adapted by Danielle Pearson, will run at the Watermill from 29 October to 2 November, before touring local schools. The Watermill Ensemble's production of Twelfth Night will also transfer to Wilton's Music Hall from 12 to 22 September.