5 minutes with: Damian Humbley – 'I'm bored with musicals at the moment'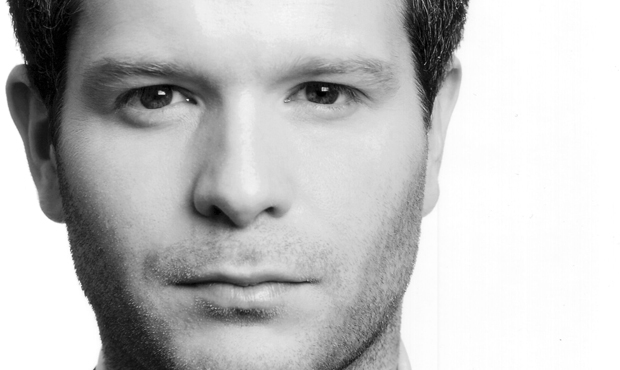 I was born and raised in Australia and had always wanted to be a lawyer. I went to a law court but got bored out of my mind and realised that it isn't like it is on the telly. So then I had no idea what I was going to do. My mum encouraged me to keep going with acting as I had always done that in the background, but I thought: I actually want to make a living, I don't think this is a good line of work. The jury is still out on that one.
The role of theatre in Australia is so different to England. Because of the climate, all entertainment in Oz is geared towards being outdoors whereas here, it's rainy and it's dark so all of the entertainment is indoors – in pubs, in theatres. I've found the stuff you get at home is more big budget projects that use the same cast as ten years ago. It also really relies on celebrity: there's only a couple of massive shows on and they sell at $150 a pop so you have to justify that.
The great thing about London is I can be a part of something like Merrily We Roll Along when it starts from ground zero, from putting on a little production in the [Menier] Chocolate Factory to going into town. You wouldn't necessarily have that in Oz. It was great to be a part of and it was with a great cast. Maria [Friedman] is a friend of mine, Jenna [Russell], Mark [Umbers], everyone who was doing it was good at what they do and were cast well in the roles. When you're surrounded by things that are written well and people do them well, you can't help but feel good about what you do.
Gareth [Machin] is doing Hedda Gabler without any craziness. There's enough layers in there. If you spend too much time imposing a lot of other crap on top you lose what the core of the story is and I think it's still a very relevant one. Of course it is, it's Ibsen. It's set in a time where people were less enlightened than they are now. There was no Alcoholics Anonymous, no psychiatric help, there was no way to actually take a breath and meditate. So when that's not available everyone's just a little bit crazy.
The thing that attracts me to regional stuff is that there's less of a commercial aspect about it. There's less of a 'we need to make a shit load of money' as opposed to we need to do good art. The fact that they can do Hedda Gabler – where we're rehearsing for five weeks and on for two – is because they were able to fund it through other productions which is a great thing.
I'm bored with musicals at the moment. Nothing is inspiring me. Since Merrily, there's been some fun projects but nothing I feel is making much of a contribution to the art or to an audience. So what drew me to Hedda Gabler is that it's an inspiring play with some inspiring people involved. Don't get me wrong though, I do love musical theatre. It's a wonderful medium.
I love shows which challenge our way of thinking which is why I love musicals like Sunday in the Park with George and Show Boat. Musicals that are less about the X Factor top note and more about the text. Take a show like Show Boat there are so many things about it that challenge our way of thinking, especially for the time, those shows had a substance that isn't sentimental invention. Stuff that you had to really pay attention to.
---
Hedda Gabler runs at the Salisbury Playhouse until 2 April.