22 new musicals to see in the UK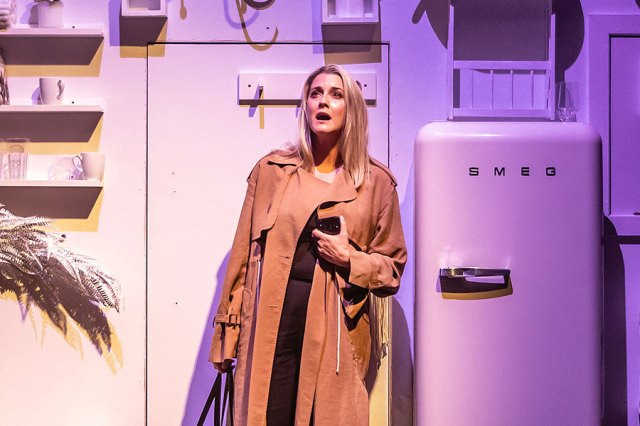 There's something exciting about being introduced to a new musical – replete with songs that might one day occupy your Spotify Top 100 or be played in the car at full volume. With that in mind, here are 22 new shows coming soon – which one are you most looking forward to?
Then, Now & Next
Currently in previews, Come From Away star Alice Fearn leads this new musical courtesy of Christopher J Orton and Jon Robyns. Take a listen above – the show follows a woman's various romantic endeavours. Southwark Playhouse, until 29 July. 
A Strange Loop
Also currently in previews is the UK premiere of the multi-award-winning A Strange Loop, penned by Michael R Jackson. A semi-autobiographical show, it was the toast of Broadway and likely to have a similar effect at the Barbican. Barbican Theatre, until 9 September. 
Alice in Wonderland
Award-winning writer Vikki Stone and the company Stockroom are giving their own take on Lewis Carroll's classic, opening first in Liverpool before moving on down to Theatre Royal Plymouth. Liverpool Everyman, from 4 July, before Theatre Royal Plymouth from 1 August. 
In Dreams
Another show about to land with gusto is In Dreams, which reunites & Juliet's bookwriter David West Read and director Luke Sheppard as they tackle the tunes of Roy Orbison. You can hear Lena Hall, Oliver Tompsett and more in rehearsals above. Leeds Playhouse, from 3 July. 
Halls
As you can tell from the concept album recording above, Halls is a catchy, fun new musical that is sure to win many hearts. Jennifer Harrison and George Stroud's piece has a crack cast as well, ready for a month in Battersea. Turbine Theatre, from 7 July. 
Rock Follies
Based on the hit TV series, the hotbed for excellent musicals, Chichester Festival Theatre, hosts the world premiere of this show this summer. We expect great things from this rock-tastic, female-led show, with some starry names attached. Chichester's Minerva Theatre, from 24 July.
La Bamba
Curve in Leicester will host the world premiere of this cool new touring musical, which combines Latin, R&B, and timeless rock and pop. A very nice bit of star casting should make this a veritable crowdpleaser. Curve in Leicester, from 1 August, before touring. 
Next to Normal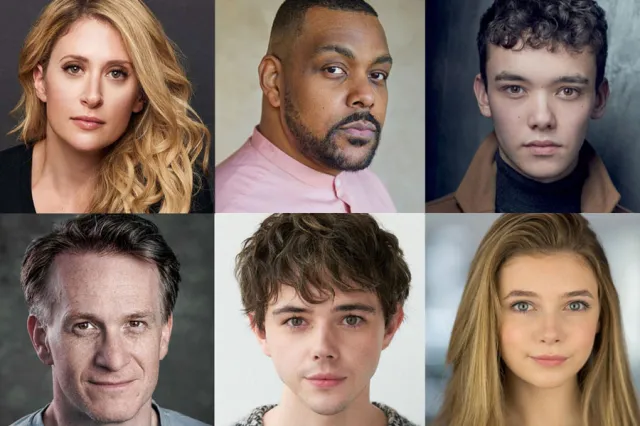 Now in rehearsals and featuring a cracking cast including Caissie Levy, Jamie Parker, Trevor Dion Nicholas and Jack Wolfe, this one has been a long, long time coming. The Pulitzer-winning show from Tom Kitt and Brian Yorkey follows a woman's emotional decay and its impact on her family. Donmar Warehouse, from 13 August.
Sin
Richard Hough and Ben Morales Frost's solo musical follows Madeleine Hobart, who was the wife of Samuel Leary, former Governor of Pennsylvania and one-time Democratic Candidate for President of the United States. But as it turns out, that's not exactly how she wants to be remembered… Barn Theatre, from 17 August. 
Death Note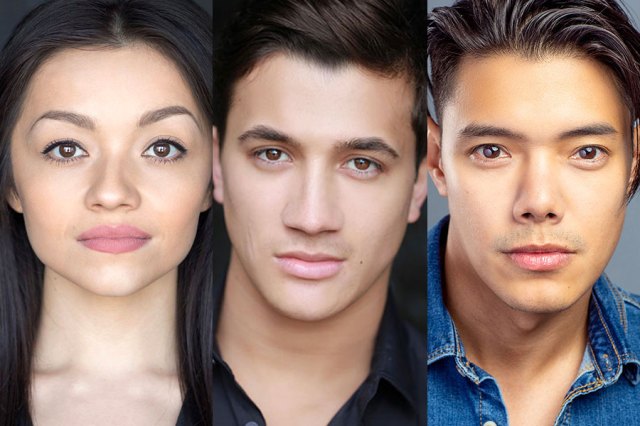 The Death Note manga is highly revered, so it'd be a brave choice to turn it into a musical. But from the concept album and Korean production's success, there's a lot to be excited about in Frank Wildhorn, Jack Murphy and Ivan Menchell's (two thirds of the Bonnie and Clyde writing team, no less) production, only playing for three, very popular performances at the London Palladium (for now…). London Palladium, 21 and 22 August. 
The Little Big Things
The West End's hottest new venue @sohoplace is premiering its first musical, based on the inspiring true story of Henry Fraser, who was paralysed after a rugby accident. Casting has been exciting so far, and we can't wait to find out more. @sohoplace, from 3 September. 
Rebecca
There's A LOT of intrigue about Rebecca, which finally arrives in London after enchanting audiences on the continent. Casting hasn't been revealed just yet, but the show is based on the famous 1938 novel of the same name by Daphne du Maurier. Next stop Manderley! Charing Cross Theatre, from 4 September. 
Close Up – The Twiggy Musical
The Menier Chocolate Factory is presenting a trio of musicals this year, the second being a show based on the life of the inimitable Twiggy, penned by the infamous We Will Rock You progenitor Ben Elton. Count us in! Menier Chocolate Factory, from 18 September. 
Sinatra the Musical
The main man himself and arguably the most famous Frank of all time, Sinatra's life and tunes make their way to the stage in Birmingham this autumn. Two-time Tony Award-winner Joe DiPietro and director Kathleen Marshall are overseeing proceedings. Birmingham Rep, from 23 September. 
To Wong Foo
Douglas Carter Beane adapts his 1995 cult-classic film alongside composer and lyricist Lewis Flinn. The piece follows three drag queens ready to rock the USA, which feels more pertinent than perhaps it should, given ongoing events. Hope Mill Theatre in Manchester, from 21 October. 
I Should Be So Lucky
The iconic tunes of Stock Aitken Waterman (responsible for the likes of Kylie, Rick Astley and more) are brought to life in this jukebox bonanza that feels tailor-made for the & Juliet crowd. We're hoping to love it in the first degree. Manchester Opera House, from 2 November, then tour. 
The Witches
It feels as though this one has been in the pipeline for a VERY long time, and finally The Witches is making its way to the stage as the National's festive musical offering. Lucy Kirkwood is adapting Roald Dahl's children's book with a cast led by Katherine Kingsley, while music and lyrics come from edgy form-buster Dave Malloy. National Theatre, from 7 November. 
The Enormous Crocodile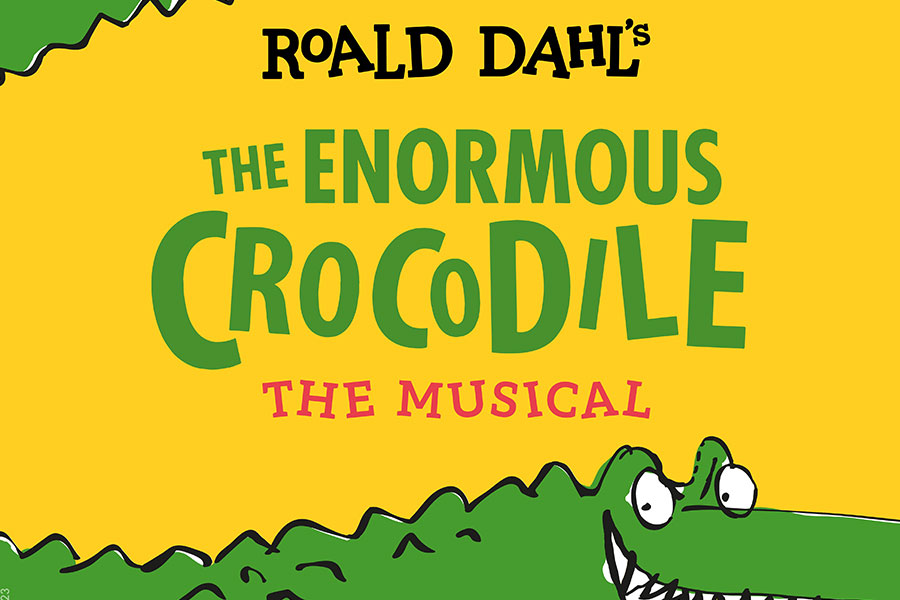 Why have one Roald Dahl musical when you can have two! The Enormous Crocodile is also heading for the stage in Leeds, ahead of a transfer to Regent's Park Open Air Theatre in 2024. Created by Emily Lim, Ahmed Abdullahi Gallab, Suhayla El-Bushra, Tom Brady and Roald Dahl Story Company, expect some big puppets… Leeds Playhouse, from 2 December before London transfer next summer. 
Diana
It's never been seen on these shores, but that's all about to change with the Eventim Apollo concert production of Diana, based on the early life of the people's princess. With a pretty epic trio of leads, we're buzzing for this one. Eventim Apollo in Hammersmith, 4 December. 
MJ
With Tony Award-winner Myles Frost in tow, the music of Michael Jackson is being brought to the Prince Edward Theatre next year. Expect a big Broadway bonanza in London! Prince Edward Theatre, from 6 March 2024. 
Frankie Goes to Bollywood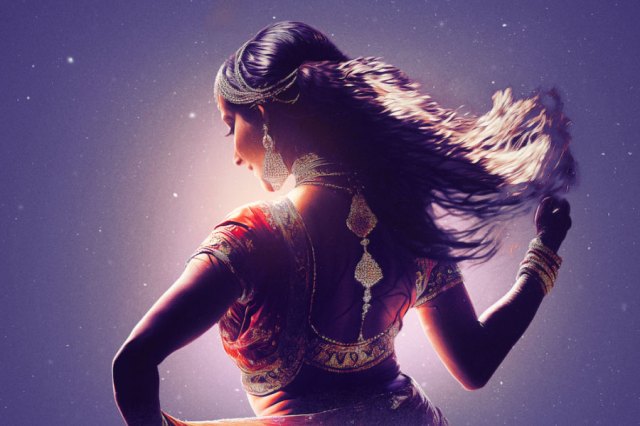 Rifco Theatre Company is preparing for their most ambitious new musical, playing in Watford and Manchester and grounded in the biggest film industry in the world. Watford Palace Theatre, from 25 April, then HOME Manchester from 15 May. 
Shucked
No venue set for this one yet, but the Broadway smash is finally making its way to the West End. We saw it recently and it really blew our socks off, with enough comedy material to have you laughing to 2025. West End venue owned by Cameron Mackintosh, in 2024. 
Starter for Ten
The British film version of David Nicholls' cherished novel was a career starter for the likes of James McAvoy and Benedict Cumberbatch, so seeing it brought to the stage in musical form is very exciting. Now who's set to play Bamber Gascoigne, we wonder…  Bristol Old Vic, from 29 February.