Full cast for Rock Follies musical announced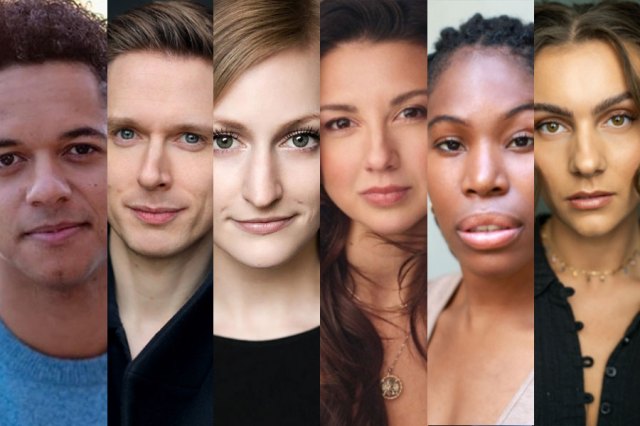 Full casting has been announced for Chichester Festival Theatre's staging of Rock Follies.
The show, playing in the Minerva Theatre from 24 July to 26 August, is based on the groundbreaking TV series written by Howard Schuman, with a book by Chloë Moss and songs by Howard Schuman and Andy Mackay.
As already announced, leading the cast are Carly Bawden as Anna, Angela Marie Hurst as Dee, and Zizi Strallen as Q. They are set to be joined by Stephenson Ardern-Sodje, Samuel Barnett, Bella Brown, Tamsin Carroll, Collette Guitart, Fred Haig, Peter Houston, Matthew Malthouse, Antoine Murray-Straughan, Philippa Stefani, Sebastien Torkia, and Harriet Watson.
Set in the 1970s, when feminism was on the rise, Rock Follies tells the story of Anna, Dee, and Q, three women who are tired of the male-dominated entertainment industry. Determined to take control of their own destinies, they form a rock band ironically named "Little Ladies." From there, the musical takes the audience on a whirlwind journey of ambition, principles, and friendship in the dog-eat-dog world of rock.
Dominic Cooke, former artistic director of the Royal Court, takes the helm as director for Rock Follies.
The creative team also includes Nigel Lilley as musical supervisor, arranger, and co-orchestrator, Carrie-Anne Ingrouille as choreographer, Vicki Mortimer as set designer, Kinnetia Isidore as costume designer, Paule Constable as lighting designer, Ian Dickinson for Autograph as sound designer, Toby Higgins as musical director and co-orchestrator, Campbell Young Associates as wigs, hair and make-up designes, Kate Waters as fight director, and Pippa Ailion CDG and Natalie Gallacher CDG as casting directors.