2018 Papatango Prize won by Iman Qureshi for The Funeral Director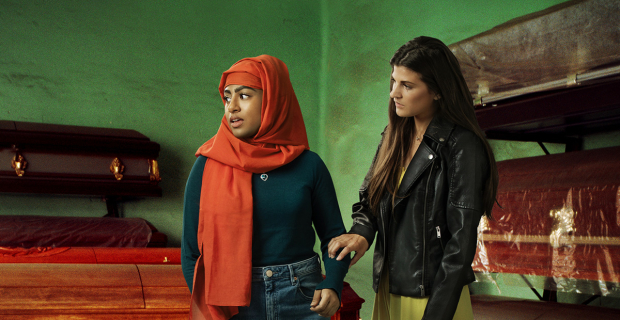 Iman Qureshi's The Funeral Director has won the 10th annual Papatango Prize, it has been announced.
Qureshi's play follows a gay Muslim woman coming to terms with her identity. It will premiere at Southwark Playhouse in late October, running until 24 November. Qureshi has also won a £6000 commission and developmental support for a follow-up play.
Qureshi said: "I'm bursting with delight, and so grateful to Papatango for taking a leap of faith on a story so very close to my heart. When I wrote a play about a gay Muslim woman who runs a funeral home, I did worry that theatres would see it as too niche; to ever put in front of an audience.
"But we should never feel our stories don't have value. Winning this prestigious national prize reaffirms the fact that even stories deeply rooted in a specific culture or community have the power to appeal to our shared humanity."
The piece is Qureshi's full-length debut. Born in Pakistan and raised in Saudi Arabia, she is a member of Tamasha Playwrights and Soho Theatre's Writers Lab, and has also written for the Guardian, Independent, Time Out and the Huffington Post.
The shortlisted plays were Legacy by Benedict Lombe, Lunatic 19s by Tegan McLeod, The Funeral Director by Qureshi, The Gyre by Toby King and The Lash by Kenny Emson.
There were a record-breaking 1,384 entries for this year's award, with the company providing feedback for every entrant. Last year's winner was Stewart Pringle, with his play Trestle, which critic Sarah Crompton described as "unusual and thoughtful".