Peter Brook Empty Space Awards to end as 2017 winners announced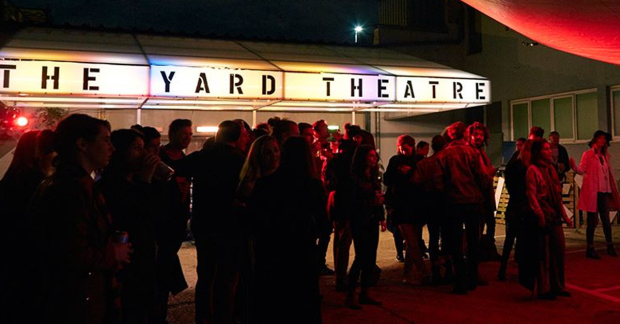 The winners of this year's Empty Space Peter Brook Awards 2017 have been announced.
At a ceremony in London, Peter Wilson presented The Yard Theatre with the latest Empty Space Peter Brook Award, which, according to founder Blanche Marvin, will be the final year.
The Yard Theatre was picked from nominees including Hope Mill Theatre, Orange Tree Theatre,
The Other Room, Roundabout-Paines Plough, and Tara Arts. The judging panel, which includes Matt Trueman, Lyn Gardner, Dominic Cavendish, Mark Shenton, Fiona Mountford and Andrzej Lukowski, commended the theatre for telling exhilarating contemporary stories in contemporary ways. The Yard received a cheque for £2,000.
The Peter Brook/Equity Ensemble Award went to The Everyman Company at Liverpool Everyman, which was awarded £2,000 to help establish the deeper development of ensemble work within studio theatres. The company beat Les Enfants Terribles and Rhum and Clay to win.
The Peter Brook/Royal Court Theatre Support Award this year went to the Union Theatre. Other nominees were The Playground Theatre and Theatre503.
The selection panel for the Ensemble Award and Royal Court Theatre Support Award included Peter Wilson (producer), Thelma Holt (producer), Vicky Featherstone (Royal Court artistic director) Emily McLaughlin (head of new work at the National Theatre) and Blanche Marvin (founder of the awards).
The Dan Crawford Innovation Award was given to Company Three, for its innovative work with teenagers, while the Peter Brook Special Achievement Award was given to the London International Mime Festival.
At the awards, founder Marvin announced this year would be the last. She said: "With the Peter Brook Awards we wanted to support those on their way up while honoring the Peter Brook promise that it's what you do with an empty space that is important.
"This is the last Empty Space Awards. The awards originally came at a time where the fringe needed the support but we have achieved [what we set out to do]. There are so many awards these days, unlike the time of our beginnings. So please join in celebrating the last of these awards.
"And without Nina Soufy and our team I don't know how we would have survived. I want to also thank Peter Brook for his brilliance in changing the whole concept and definition of theatre. It's been a wonderful 28 years."
The Empty Space Peter Brook Awards was founded 28 years ago in recognition of innovation in theatre in smaller venues and inventive spaces which receive minimal or no public funding.
The list of winners in full
EMPTY SPACE…PETER BROOK AWARD 2017
The Yard Theatre
PETER BROOK/EQUITY ENSEMBLE AWARD 2017
The Everyman Company, Liverpool Everyman
PETER BROOK/ROYAL COURT THEATRE SUPPORT AWARD 2017
Union Theatre
DAN CRAWFORD INNOVATION AWARD
Company Three
PETER BROOK SPECIAL ACHIEVEMENT AWARD

London International Mime Festival