Jamie Lloyd: "Theatre shouldn't be just a good night out"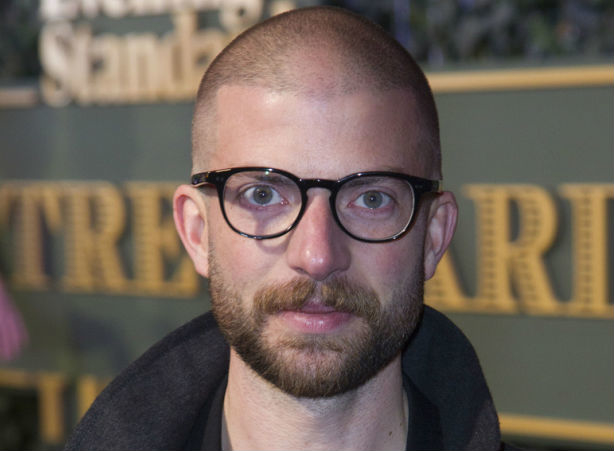 Jamie Lloyd's career has been one big blag. At least that's what the 35 year-old director tells me when I meet him in the bar at Trafalgar Studios. Lloyd credits the start of his professional career to a couple of lucky breaks, including assisting Trevor Nunn on Anything Goes and Michael Grandage on Guys and Dolls early on in his career: "There was no way I should have been getting these jobs." Lloyd says, referring to his relative lack of experience at the time. "It was complete luck. I look back and think 'what were they thinking?' They were absolutely mad to consider me for these things."
But you don't get to work with the likes of Grandage and Nunn just because you're lucky. You get to work with them because, like Lloyd, you're prodigiously talented. Guys and Dolls marked the beginning of a long and fruitful relationship between Grandage and Lloyd which saw the latter taking an associate position at the Donmar – "I thought he was asking me to be an assistant, I was thinking 'I've just directed a Pinter play at Sheffield…' He said 'no you c*nt, I'm talking about you directing stuff and helping me with the programming at the Donmar.'" His work at the Earlham Street venue went on to include award-winning productions of Piaf and Passion, but it was a desire to play to a more diverse audience that led to him setting up Jamie Lloyd Productions and their Trafalgar Transformed season.
"One of the things that I struggled with at the Donmar was that you felt as if you were playing to the same people all the time." He tells me Trafalgar Transformed allowed him to move away from that: "I love the idea that you can introduce theatre to a whole other group of people, people who have literally not seen a play ever. It's never been about awards, reviews or building a career, it's absolutely about making theatre and doing it as imaginatively as possible."
I ask him if there is any link to his productions over the last five years – which include three Sondheims, two Shakespeares, two Pinters, a Barnes and an upcoming Genet. "I like to be able to not have a personal style… The stuff that we do here, there's a political undercurrent, and that's just because where we are, here on Whitehall, so there's always a consideration with regards to engaging in a conversation outside of the theatre's walls."
The obvious example of this, is this year's production of Peter Barnes' The Ruling Class starring James McAvoy in the run up to the general election, likewise Alexi Kaye Campbell's The Pride while the equal marriage bill was being pushed through.
"The thing that I find troublesome is when theatre is only seen as a good night out," he continues, "or something that you do that is only entertainment. I feel like that is a waste of the opportunities that theatre can explore and provide in terms of understanding yourself and understanding the world or city in which we live a whole lot better."
If there's one thing Lloyd has become known for, it's his ability to assemble exciting casts, he's like the Professor Xavier of theatre, his X-Men include A-listers Hayley Atwell, James McAvoy and Martin Freeman. The cast of his current show, the 50th anniversary production of Pinter's The Homecoming, features Gemma Chan, Gary Kemp and Keith Allen. Add to that the trio of Uzo Aduba (Orange is the New Black), Zawe Ashton (Fresh Meat) and Laura Carmichael (Downton Abbey), recently announced as the cast of his upcoming take on Genet's The Maids and you start to wonder how on earth he attracts such big, global names.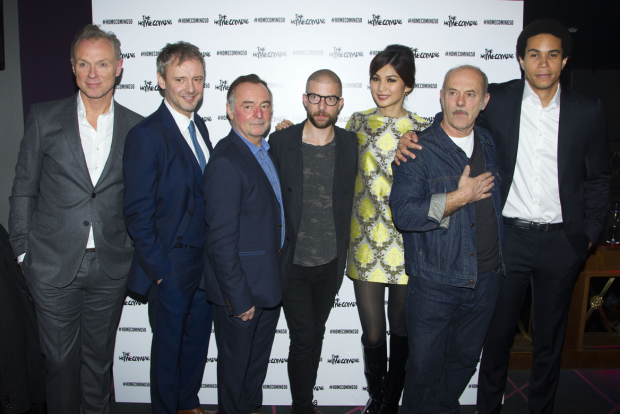 "We've always tried not to cast people from one particular background" he says, somewhat avoiding my question, "the whole industry needs to embrace that very seriously. With this show [The Homecoming], there was a desire to have a cast of working class actors, so they all are apart from Gemma, which is appropriate for her character.
"A whole load of people have seen everything we've done here and keep coming back, perhaps initially they were attracted to seeing McAvoy in the Scottish play, but then to be able to bring that audience back and introduce them to Peter Barnes and Alexi Kaye Campbell is a real gift and something that excites me."
Throughout the sixty minutes I spend chatting with Lloyd, covering everything from his childhood spent posing as a zombie in the window of his mother's fancy dress shop to his new plans for the Jamie Lloyd Company, it's apparent that he feels right at home here. He greets technicians and front of house staff like family, offers me a detailed history of the venue and how it's changed since he arrived like a guest on Grand Designs showing off their home. But times are changing for Lloyd, his company is now simply the Jamie Lloyd Company and Trafalgar Transformed is no more: "There's been a change of tact which is really about giving us more freedom to do work elsewhere, in other theatres and other countries."
I ask him about his other work including The Commitments and Urinetown – his two major West End jobs away from Trafalgar Studios. Were they about paying the bills and having fun on something less political? "Again, there's a political element to Urinetown" he rebuffs, "It was actually at the top of my list to direct along with Assassins so I lept at the chance to do it… With The Commitments, the truth of it is that I was quite excited about working with a group of unknowns. It's a working class story for working class people. Both my stepdad and my dad used to play in working men's clubs and holiday camps and there was something about that atmosphere in the show."
It was a huge disappointment for many Back to the Future fans when he walked away from the screen-to-stage adaptation: "I didn't want to do a direct recreation of the film on stage and I think they wanted to almost spoof it up a bit, Doc with dancing girls and that sort of thing, which wasn't really to my taste.
"I was in LA, I'd written three drafts of the book because I knew there was something about the visual language that was going to be intrinsically linked to the content of the book. Everyone at Universal were really happy with the direction, but then I just thought 'I've got to go, I've got to walk away because this is not what I want to do.'"
Whilst I'm sure there's an element of business nouse to Lloyd's success, the money side seems inconsequential to him: "I'm increasingly enjoying just doing my own thing, ultimately I feel a responsibility to the audience so as long as it connects and stirs up something within them then you know you're doing something right."
His company's ethos is to combine pertinent programming with accessible pricing, which is perhaps the main reason the acting world is queueing up to work with him, indeed as we round up our conversation he tells me he's already planning new productions with McAvoy and Freeman, so plenty more to look forward to from Professor X.
The Homecoming runs at the Trafalgar Studios until 13 February.