20 Instagram accounts every theatre lover should be following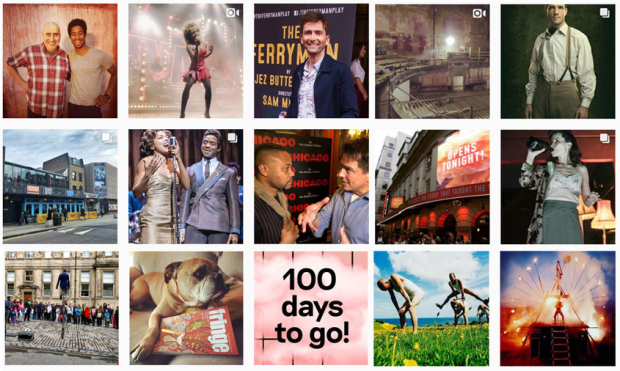 We know that it's mostly for over-filtered pictures of dogs, dinners and daiquiris, but every once in a while it's nice to have an injection of theatre to your Instagram timeline. So below we round up our favourite theatrical Instagrammers.
Actors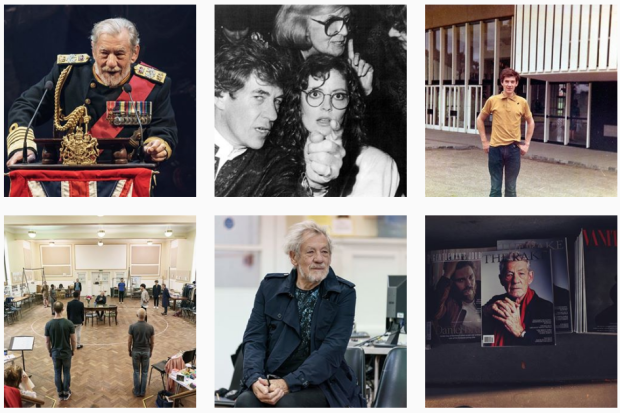 1. Ian McKellen
You've marvelled at his Magneto and gasped at his Gandalph, but have you been inspired by his Insta? A joyful selection of throwbacks and inside looks – particularly at his King Lear which is West End bound – make this knight's account worth a follow.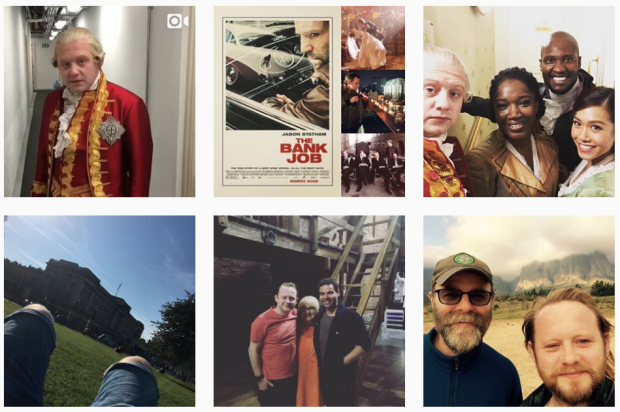 If it's a behind-the-scenes look at Lin-Manuel Miranda's Hamilton you're after then King George III, AKA Michael Jibson, is the man for the job.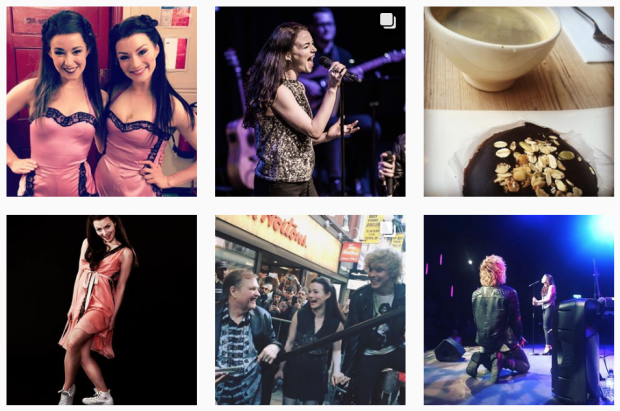 Bat fans and vegans unite! Bennington's back in the West End as Raven in Jim Steinman's Meat Loaf musical Bat Out of Hell and her account is full of fab photos from her time on the show – as well as the odd food porn. She loves an Insta story from time to time too.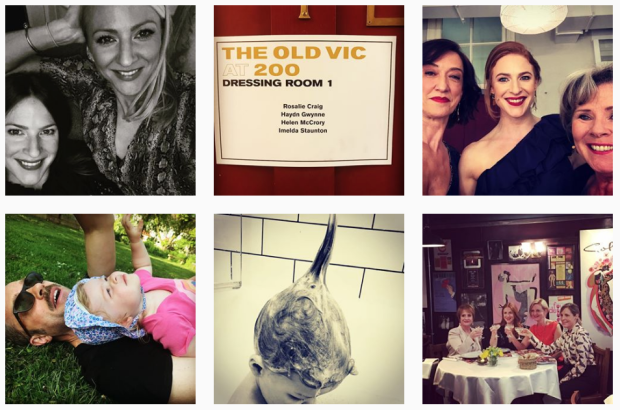 Ever wondered how West End stars balance a glittering showbiz life with the demands of parenthood? Then Rosalie Craig's Insta is a great snapshot into the collision of these two worlds. Featuring cute baby pics and selfies with Imelda Staunton, what more could you need?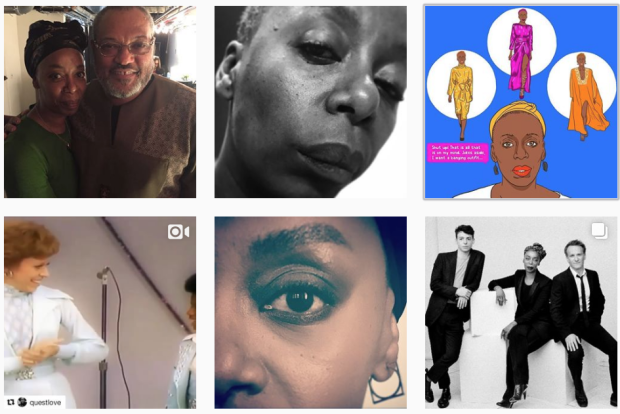 She stole the hearts of theatregoers around the country with her Olivier Award-winning performance as Hermione in Harry Potter and the Cursed Child, before she promptly upped and left us all for the bright lights of Broadway. It's good that she's brilliant on Insta then with celeb selfies including Laurence Fishburne and Ben Platt mixed with fun vids and the odd Potter pic.
Theatres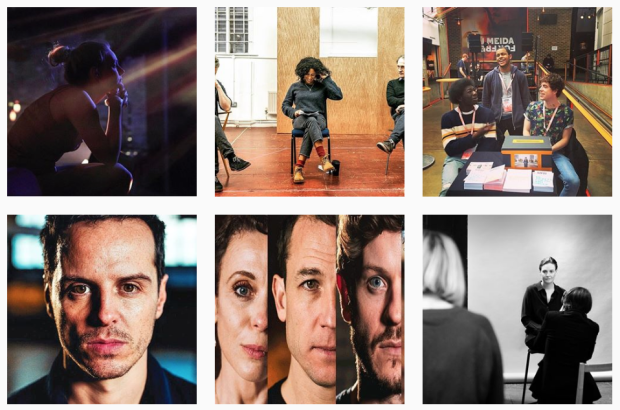 From lush behind-the-scenes access to beautiful pictures of Andrew Scott, the Upper Street theatre is definitely an account to follow.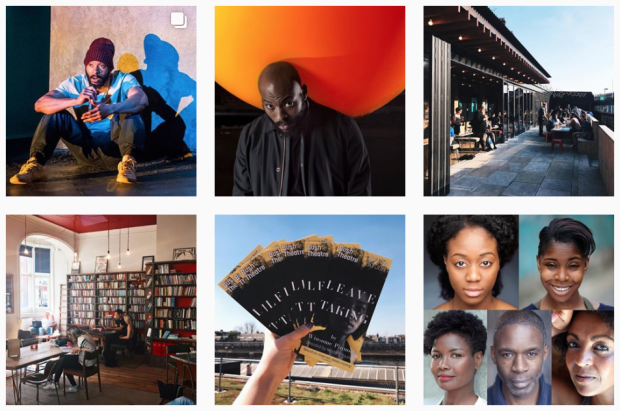 7. Bush Theatre
We're big fans of the Bush, particularly since they reopened their brand-spanking-new theatre and their account has lots of lovely pics that will make anyone want to visit.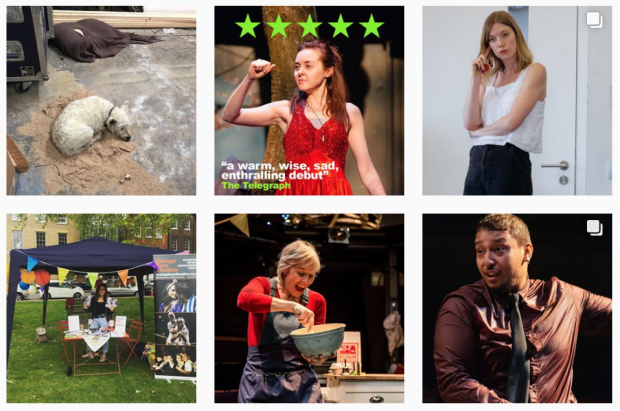 Aside from the odd 'look at how many stars we got' posts, the Orange Tree posts a mixture of awesome show images and fun backstage shots – including their cute part-time theatre doggy Koby.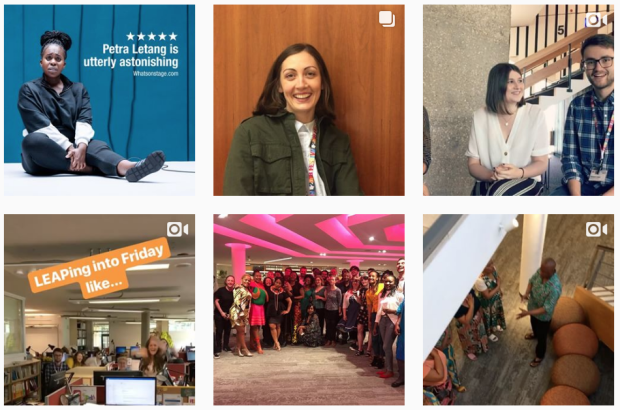 9. Chichester Festival Theatre
From interviews with the people who work there to choirs singing front of house, Chichester Festival Theatre's Insta is partial to a video or two – which we can totally get on board with.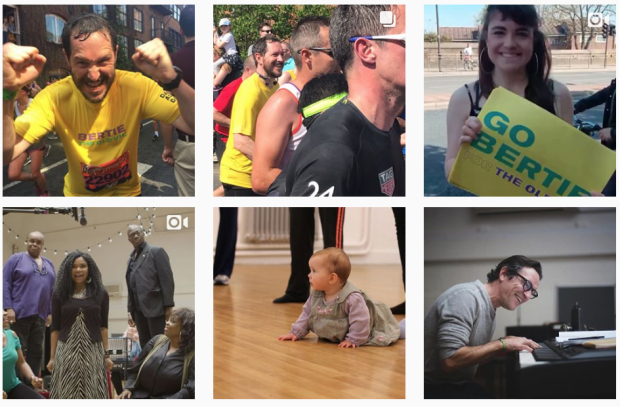 10. The Old Vic
From Bertie Carvel running the London Marathon to a baby in rehearsals, the guys at the Old Vic know how to balance their edgy production pics with a whole lotta fun.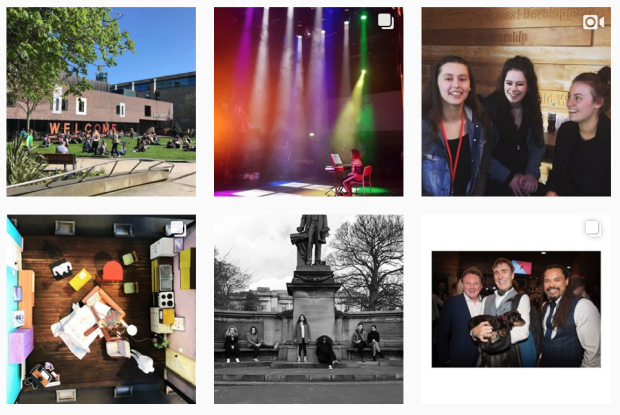 11. Northern Stage
Those lads and ladies 'up north' in Newcastle know how to take a lovely snap. This account offers brilliant unseen looks into the design process from costumes to model boxes, as well as a smattering of Sting pics – win-win.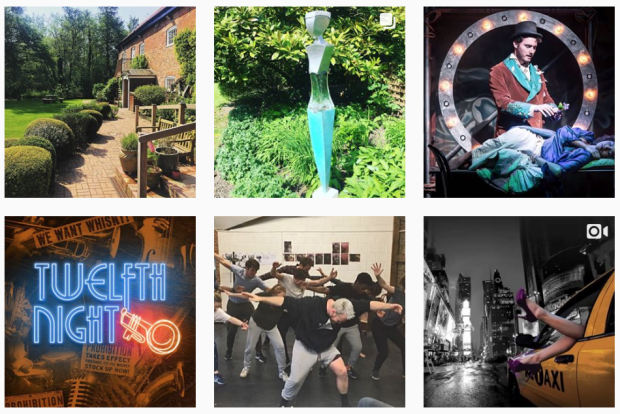 The setting for The Watermill Theatre in Newbury is one of the most beautiful in the UK, so they'd struggle to mess this one up, it's pretty much made for Insta. As expected, their timeline features lots of greenery, ducklings and theatre doggies.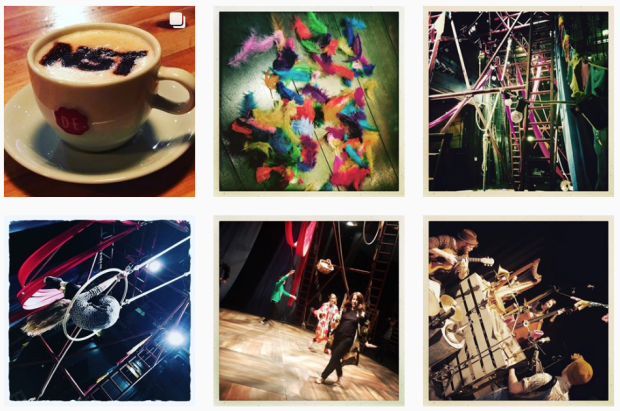 13. Nuffield Southampton Theatres
To accompany their sparkly new theatre in the heart of Southampton, the NST lot have a delightfully colourful Insta. Recent fun posts include pics of their grand opening and a from-concept-to-production look at the set of Sleuth.
Companies
One of our favourite Instagram accounts, the RSC posts a great range of pics and videos from throwbacks to inside looks at the set design process. A must follow.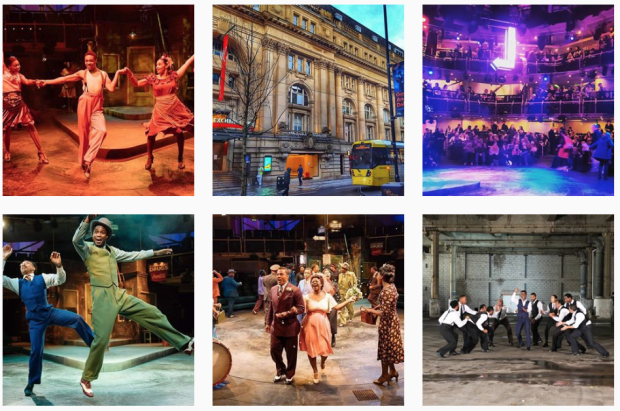 Get on board with Britain's primary Black led theatre company as it travels its brilliant work around the country. They're fond of a filter and we love their backstage pics.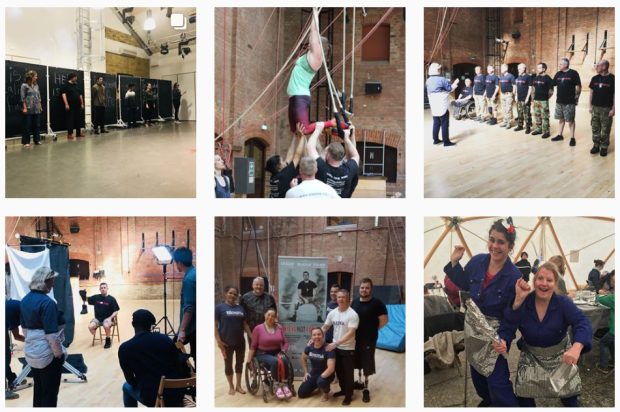 They're relatively new to Instagram having only joined in January, but they're getting the hang of it pretty quickly and post fab backstage insights from rehearsals and film shoots.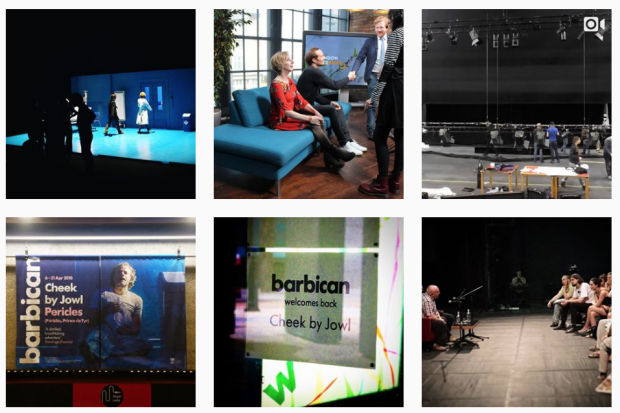 17. Cheek By Jowl
If you're into travelling around Europe and timelapse set builds, then this Insta provides a great snapshot of an international theatre company on the move.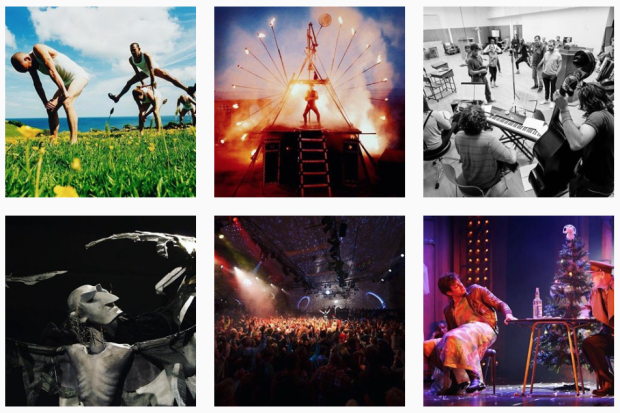 18. Kneehigh Theatre
Similarly, Kneehigh's Insta is a delicious look at the touring company's work around the country with the added bonus of puppets, eyeballs and succulent sunsets.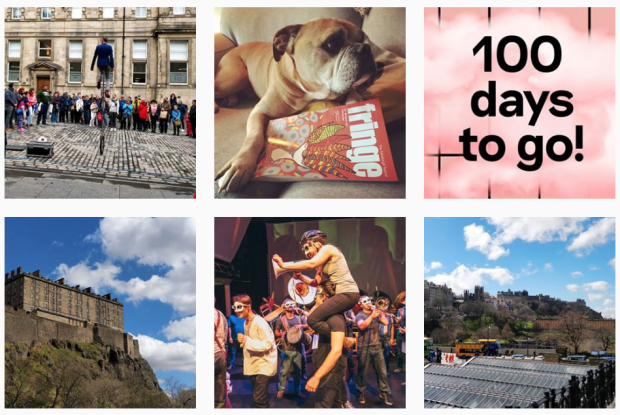 One to follow for the month of August you might say? Well you'd be wrong as they continue to post gorgeous pics from the Scottish capital year-round, but yes, we imagine come August you can expect lots of delightful content from the festival.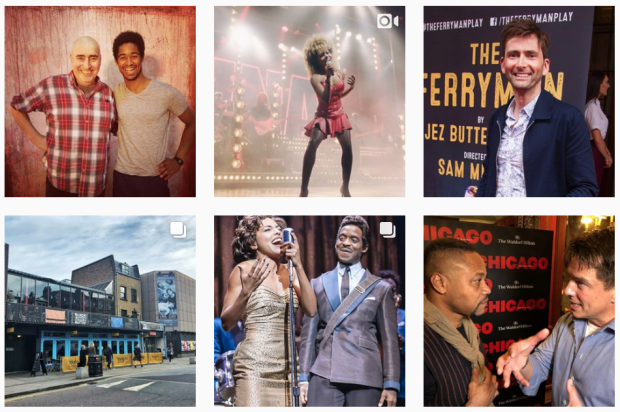 20. WhatsOnStage
Well, we had to include ourselves didn't we? From rehearsals to opening nights, on fringe shows to big West End openings we try to take you into every part of the theatre making process.