Watch footage from the Lizzie musical revival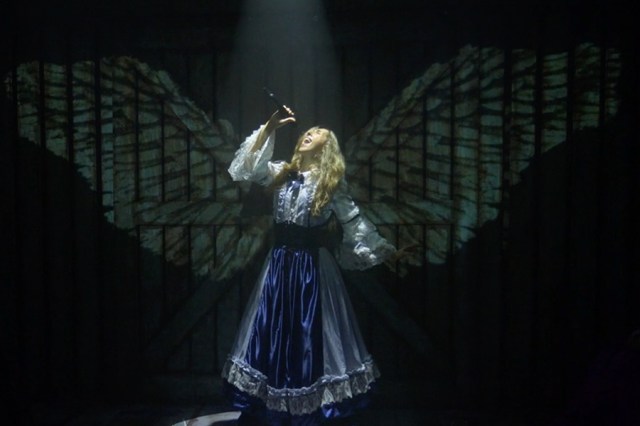 Watch the trailer for new punk rock musical Lizzie.
The piece explores the life of Lizzie Borden, who was accused of murdering her father and stepmother with an axe in the late summer of 1892. With music by Steven Cheslik-DeMeyer and Alan Stevens Hewitt, lyrics by Cheslik-DeMeyer and Tim Maner, and a book by Maner, Lizzie delves into the character's complex psyche and speculates on the motivations she may have had.
The cast includes Lauren Drew (Legally Blonde) as the titular role, Maiya Quansah-Breed (SIX) as Alice, Shekinah McFarlane (The Voice) as Emma, and Mairi Barclay (Pippin) as Bridget, with Ayesha Patel (Broken Wings) as cover Bridget and Emma and Emma Louise Hoey (Club Mex) as cover Lizzie and Alice.
Directed and choreographed by William Whelton, the production features musical supervision by Katy Richardson, musical direction by Honor Halford-Macleod, set and lighting design by Andrew Exeter, costume design by Rachel Tansey, sound design by Adam Fisher, associate choreography by Yandass Ndlovu, video design by Dan Light and casting by Pearson Casting, with Ben Hewis serving as content videographer (and creator of the trailer).
Lizzie runs at the Hope Mill Theatre in Manchester from 1 to 30 September 2023, before heading to the Dukes Lancaster (5 to 8 October), Junction Goole (12 to 14 October), Trinity Arts Centre (17 to 21 October) and New Theatre Peterborough (6 to 16 December). The show will also mount an Off-West End run at Southwark Playhouse Elephant from 26 October to 2 December.