Theatre Royal Plymouth announces London mini-season at the Southwark Playhouse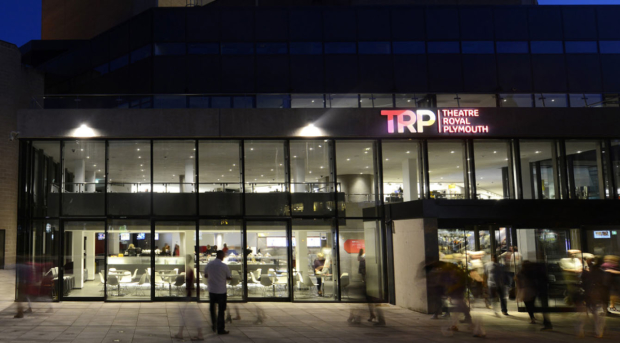 Theatre Royal Plymouth has announced it will produce a London mini-season at the Southwark Playhouse early next year.
Entitled Strange Tales (from the West Country), the season will see two shows running in rep at the Playhouse's smaller space throughout January and early February.
The two shows, The Here and This and Now and The War Has Not Yet Started had their UK premieres in 2017 and 2016 respectively at The Drum in Plymouth, a space dedicated to fostering and championing new writing.
The Here and This and Now, written by Glenn Waldron, will be directed by Theatre Royal Plymouth artistic director Simon Stokes. It examines the ramifications of the corporate attitudes within pharmaceutical companies, with a dystopian twist. You can read our review of the original run here. The show will be designed by Bob Bailey with lighting by Andy Purves and sound by Adrienne Quartly. Waldron had his first show, Forever House, debut at The Drum in Plymouth in 2013.
Mikhail Durnenkov's The War Has Not Yet Started is adapted and translated by Noah Birksted-Breen and directed by Gordon Anderson, co-founder of The League of Gentlemen. Durnenkov's other work has been shown regularly across the UK, including 2009's The Drunks, adapted by the RSC. The piece portrays a series of 12 parables reflecting crises in the modern world. It will also have design from Bailey and lighting by Purves.
Artistic director Simon Stokes said: "It's exciting to show the most recent work of these two distinctive playwrights, one, a cosmopolitan Russian and the other a sophisticated, media-savvy Plymothian, to the wider audience beyond the far south-west country. Individually, I think these stories are both a great night out. Taken together, they investigate our present uncertainty with incisive wit and intelligence while suggesting a future of perhaps ominous turbulence."
Full casting for the two productions will be announced shortly.
The Here and This and Now and The War Has Not Yet Started will run in rep at the Southwark Playhouse from 10 January to 10 February.