The 5th International Opera Awards (London Coliseum)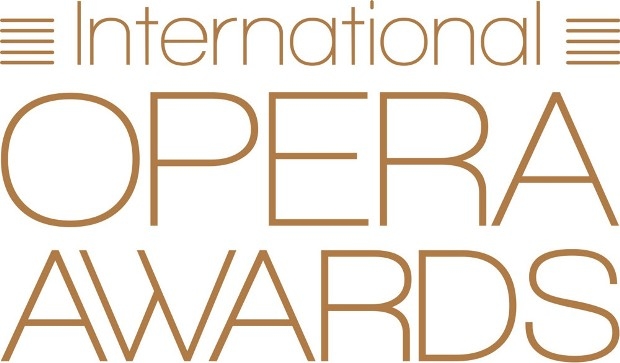 It was a good night for France, with victories for the Aix-en-Provence Festival and the Operas of both Lyon and Paris as well as the Paris-based philanthropical organisation FEDORA. (And a good night for Emmanuel Macron of course; but that's another story.)
The International Opera Awards have gone through the gears year by year, and for their fifth incarnation they've moved into the London Coliseum, home of English National Opera and currently the West End playground for Carousel. Host Petroc Trelawny threatened to use that show's revolve to dispose of winners whose acceptance speeches overran; in the event, sadly, none did.
The credibility of an organisation that dares to describe itself as 'international' depends on the breadth of its reach, and the jury for 2017 comprised industry experts from 15 countries on five continents. Small wonder, then, that the winners were drawn from all over the globe. As well as France, nominees from Russia, South Africa, Ireland, Germany, Austria, Switzerland, Italy, Peru, Poland, Great Britain and the USA triumphed on the night.
Everybody who's anybody in opera was there—apart from those who were in New York for the 50th birthday gala for the Metropolitan Opera. That, plus the occasional gig elsewhere, meant there were no-shows from Anna Netrebko and Lawrence Brownlee, singers of the year, as well as Juan Diego Flórez, who won the Opera Magazine Readers' Award. Still, in time-honoured form wherever there was a gap there was a video message.
If there had been an award for 'speech of the night' it would have gone to Serge Dorny of the Opéra de Lyon, whose conciliatory address drew not just the opera world but the whole fractured globe into its orbit.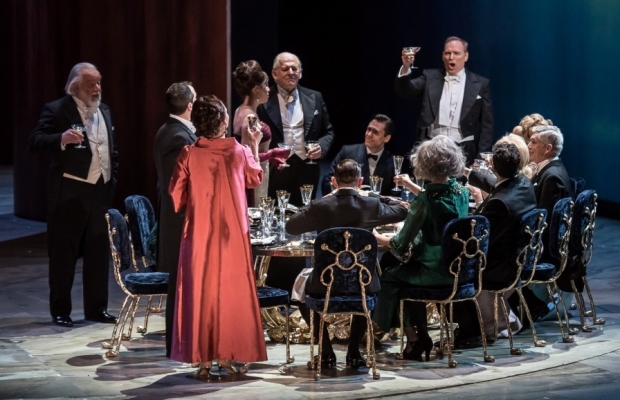 As well as a shindig it was a fabulous concert, with star turns from Anita Rachvelishvili (Carmen), Stéphanie d'Oustrac (Il barbiere di Siviglia), Bryan Hymel (L'Africaine) and Rhian Lois (Don Giovanni). The IOA's recently appointed Artistic Ambassador, the Australian Heldentenor Stuart Skelton, sang "Gott welch Dunkel" from Beethoven's Fidelio; the evening's victorious Young Singer, Louise Alder, chose an aria from Bellini's I Puritani.
To soprano Lauren Fagan fell the task of singing Mimì's great aria "Sì, mi chiamano Mimì" from La bohème under the watchful onstage eye of a legendary interpreter of the role, Renata Scotto, who had just received the Lifetime Achievement Award. Like everyone else on the night, the young Australian passed her test with flying colours. The same goes for Elin Pritchard and the 50 IOA Bursary recipients, past and present, who joined the Orpheus Sinfonia to close the evening with a surging account of Mascagni's 'Easter Hymn' from Cavalleria rusticana.
The full list of winners is as follows:
LEADERSHIP IN OPERA
Bernard Foccroulle, the Aix-en-Provence Festival
PHILANTHROPY
FEDORA, Paris
EDUCATION & OUTREACH
Natalya Sats Children's Opera Theatre, Moscow
RECORDING (SOLO RECITAL)
Pretty Yende: 'A Journey' (Sony)
FESTIVAL OF THE YEAR
Wexford Festival Opera, Ireland
DIRECTOR OF THE YEAR
Christof Loy
CHORUS OF THE YEAR
Arnold Schoenberg Chor, Vienna
MALE SINGER OF THE YEAR
Lawrence Brownlee
CONDUCTOR OF THE YEAR
Philippe Jordan, Opéra de Paris
LIFETIME ACHIEVEMENT
Renata Scotto
SPECIAL AWARD IN MEMORIAM
Alberto Zedda
DESIGNER
Klaus Grünberg
OPERA MAGAZINE READERS' AWARD
Juan Diego Flórez
RECORDING (COMPLETE OPERA)
Pique Dame (The Queen of Spades) (BR Klassik)
REDISCOVERED WORK
Zelenski: Goplana (Polish National Opera)
NEW PRODUCTION
Saariaho: L'amour de loin, directed by Robert Lepage (Metropolitan Opera, New York)
WORLD PREMIERE
Thomas Adès: The Exterminating Angel (Salzburg Festival)
YOUNG SINGER OF THE YEAR
Louise Alder
NEWCOMER OF THE YEAR
Lorenzo Viotti (Conductor)
FEMALE SINGER OF THE YEAR
Anna Netrebko
OPERA COMPANY OF THE YEAR
Opéra de Lyon