Stage star Tricia Adele-Turner joins husband and appears in Lord of the Rings musical with four hours' rehearsals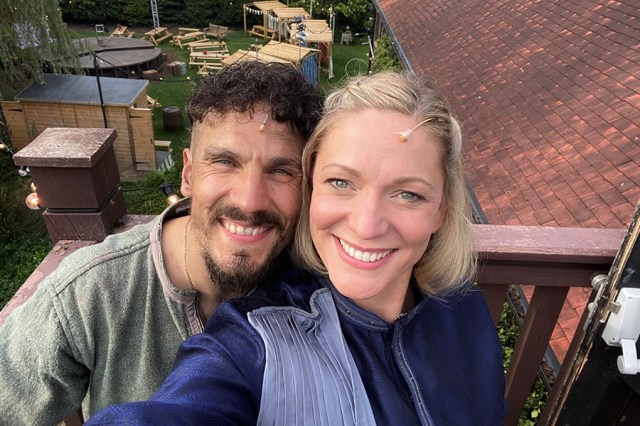 Another week, another tale of performers stepping in to keep shows afloat.
The latest example comes from the Watermill in Newbury, home of the first UK revival of the musical adaptation of The Lord of the Rings, which opened to glowing reviews earlier this year.
With cast member Aoife O'Dea (Arwen) off ill, the production had to call upon Tricia Adele-Turner, who has previously performed in Dear Evan Hansen in the West End. Adele-Turner, whose husband Aaron Sidwell is also in the cast (as Aragorn), took on the role with four hours' notice, despite having never rehearsed the show before.
Sidwell explained on social media: "Today with four hours' rehearsal Tricia Adele-Turner will be playing Arwen in Lord of the Rings at the Watermill", adding that she'd "seen the show once, and not listened to the score until yesterday afternoon." 
Adele-Turner reflected on the experience, adding: "A crazy weekend stepping in last minute to play Arwen opposite my Aaron Sidwell at the Watermill, huge congratulations to Sioned Saunders and the company for going above and beyond to cover illness and sending the beautiful Aoife O'Dea a speedy recovery!"
Sidwell also expressed equal awe for his co-star Sioned Saunders, who is the on-stage musical director and part of the company in the show. Saunders, as Sidwell explained on Saturday: "had spent the last 24 hours re-scoring the show to cover absentees as well as raising two babies and playing Galadriel." 
Praise also went to the show's assistant stage manager Nat Toney, who had to puppeteer through the show to make up for absences.