Explore Shows from this Story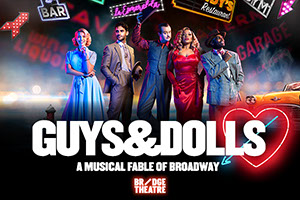 Final performance: 31 August 2024
Black Friday - SAVE UP TO 51% *
Guys and Dolls swing steps in with no rehearsal to make lead debut – saving show in the process
Callum Bell, a member of the ensemble and swing in the cast of Nicholas Hytner's immersive production of Guys and Dolls at the Bridge Theatre, stepped into the lead role of Nicely Nicely Johnson without any prior rehearsal last night.
This unexpected substitution occurred when Cedric Neal, the regular performer for the role, and both of his understudies were indisposed due to illness. Without Bell's willingness to take on the role with little notice, the show would have faced cancellation.
Lily Dyble, assistant director for the production, described the evening as "genuinely electric," adding "the audience went wild for Callum – they totally got behind him. It is an insane role to step into on the day! I can't communicate the scale of it enough or what a massive undertaking it is for Callum."
Bell's theatre credits include appearances in Half a Sixpence at Kilworth House and Snow White and the Seven Dwarfs for Qdos. Film credits include Barbie and the eagerly anticipated Wonka.
Guys and Dolls has been running at The Bridge Theatre since March 2023, with the production currently booking performances until February 24, 2024.
Featured In This Story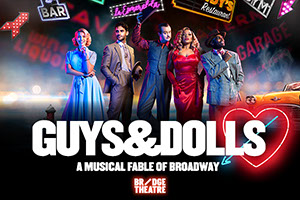 Final performance: 31 August 2024
Black Friday - SAVE UP TO 51% *