RSC announces rep company summer 2019 season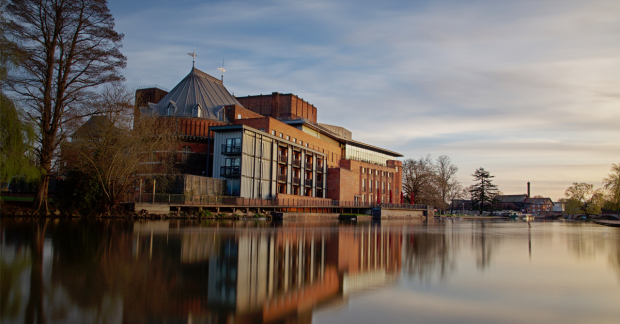 The Royal Shakespeare Company has announced that its summer 2019 season will feature a single company performing three Shakespeare plays, which will then tour the UK in rep.
A company of actors that reflect the nation will be cross-cast in productions of As You Like It (14 February to 31 August) directed by Kimberley Sykes, The Taming of the Shrew (8 March to 31 August) directed by Justin Audibert, and Measure for Measure (28 June to 29 August) directed by Gregory Doran.
Productions in the Swan Theatre will mark 25 years since the end of Apartheid in South Africa as well as 250 years since David Garrick's Shakespeare Jubilee in Stratford-upon-Avon. The celebrations will include productions of Kunene and the King (21 March to 23 April) – a new two-hander by John Kani and directed by Janice Honeyman; John Vanbrugh's The Provoked Wife (2 May to 7 September) directed by Phillip Breen, and Venice Preserved (24 May to 7 September ) by Thomas Otway, directed by Prasanna Puwanarajah.
The Royal Shakespeare Theatre's auditorium will be transformed for the season, with the upper levels extended further round the stage than ever before. Tickets for all of the productions go on sale to the public on Monday 22 October.
On the announcement, the RSC's artistic director Doran said: "This season reflects the power of storytelling in its most essential form, with the actor at the centre of the work.
"With Justin Audibert and Kimberley Sykes, I am creating a company which reflects the nation in terms of gender, ethnicity, regionality, and disability – 27 actors who will all appear in two out of the three plays… We will build on our commitment to inclusivity and create a truly shared theatrical experience."
Following a grant of almost £500,000 from the Esmée Fairbairn Foundation, the RSC has also announced a new initiative called the RSC Shakespeare Nation Programme, which will see the company work with 3000 adults in partnerships with regional theatres.
The scheme will include regional theatres such as Hull Truck, Northern Stage and York Theatre Royal and aims to reach out to communities around the country who would not normally engage with theatre and Shakespeare through co-productions, workshops and coach trips to the theatre.