Review: A Midsummer Night's Dream (Snape Maltings)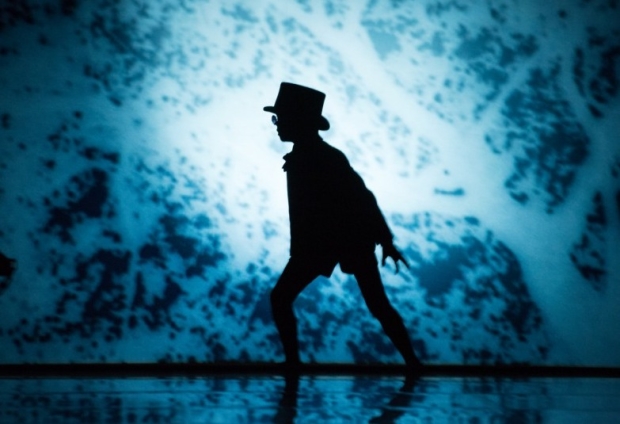 Was there ever a starrier Midsummer Night? On this Shakespearean weekend, the great and good of British opera (or at least those not involved in Glyndebourne's Hamlet) took to the stage of Snape Maltings in celebration of the building's 50th anniversary. Benjamin Britten's tale of supernatural shenanigans has seldom been better cast.
It has, however, been better served.
The glory of the Maltings is its acoustic, but for some reason the temporary erection of a shallow stage behind a faux-proscenium arch has impaired the sound quality. The forward aural presence became excessively intense and the all-important text arrived distorted from several singers as it hit the ear, particularly in ensembles or when conductor Ryan Wigglesworth gave the Aldeburgh Festival Orchestra its head.
This new staging of A Midsummer Night's Dream is one of videographer Netia Jones's hi-tech extravaganzas, although it is less ambitious than some of her work. She starts brilliantly, with pinpoints of fairy light flashing amid abstract bucolic imagery, and micro-glimpses of sprites in top hats as they emerge, blinking, into the night. Presently the splendidly disciplined boys of Chelmsford Cathedral Choir, a white-haired clutch of Midwich Cuckoos, come out to play.
The visual delights never again touch that initial height. Compared to her best work, Jones brings little imagination to the table and is surprisingly literal in her projections. She uses a silvery monochrome for the fairies, Technicolor for the lovers and (presumably in jest) cogs and levers for the rude mechanicals.
Until the final court scene the opera is dimly lit, which kills the comedy, and too often the singers become lost against the backdrop. Moreover, since free movement is difficult when you're a walking projection screen, the whole evening is excessively static – broken only by the acrobatics of Jack Lansbury as a loose-limbed Puck. The lovers' bickering suffers worst, a scene that cries out for meticulous blocking reduced to a series of finger-jabbings.
But my, what a cast was there. Iestyn Davies and Sophie Bevan as Oberon and Tytania, Matthew Rose and Andrew Shore as Bottom and Quince, Clare Presland and Nick Pritchard as Hermia and Lysander, Eleanor Dennis and George Humphreys as Helena and Demetrius… we were spoilt royally. Even Clive Bayley popped in for a cough and a spit as King Theseus.
Lawrence Wiliford contributed a gleeful turn as Flute, aka Thisby di Lammermoor, while Sion Goronwy (Snug) sang and ate cake simultaneously and Nicholas Sharratt and Simon Butteriss (Snout and Starveling) hoofed a nifty if shamelessly inauthentic 'Bergomask' dance. Incidentally, the latter's thoroughly professional dog was not accorded a programme credit. Sad.
There are further performances of A Midsummer Night's Dream at Snape Maltings on 11, 12 and 14 June.