Peter Pan at The London Palladium releases character portraits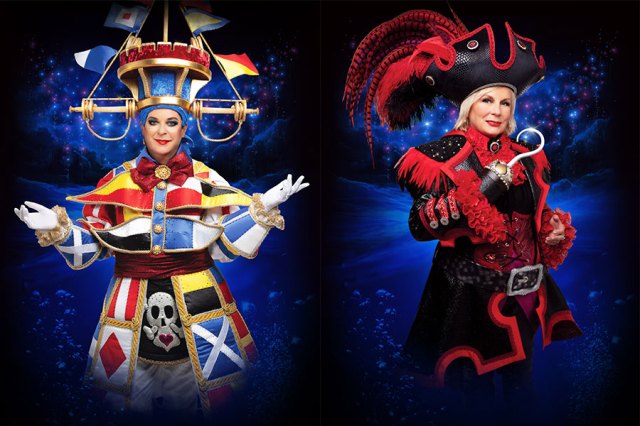 Exclusive: The producers of Peter Pan at The London Palladium have released brand-new character portraits.
Check out cast members Jennifer Saunders (as Captain Hook), Julian Clary (as Seaman Smee), Paul Zerdin (as Starkey), Nigel Havers (as Pirate Nigel), Gary Wilmot (as Mrs Henrietta Hook), Louis Gaunt (as Peter Pan), Rob Madge (as Tink) and Frances Mayli McCann (as Wendy) below.
To mark the occasion, Clary commented: "Christmas is coming so I thought I'd get my flag out. Can you spot my Jolly Roger?"
Produced and directed by Michael Harrison, Peter Pan features set design by Mark Walters and costume design by Hugh Durrant, choreography by Karen Bruce, lighting design by Ben Cracknell, sound design by Gareth Owen and composition and orchestrations by Gary Hind.
Peter Pan runs from 9 December 2023 until 14 January 2024 at The London Palladium. Tickets are on sale below.