Peter Pan Goes Wrong reveals casting for UK tour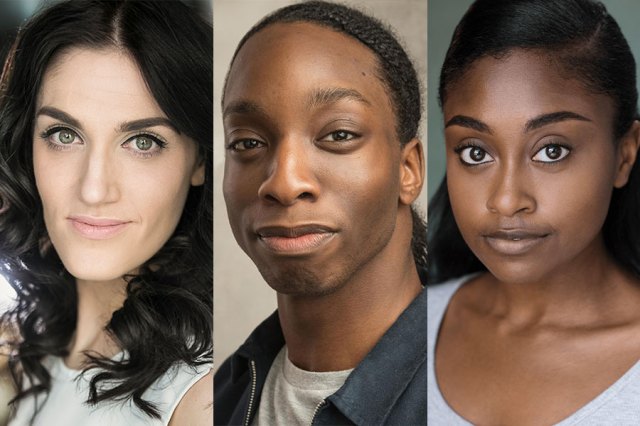 Exclusive: Mischief has announced casting for its forthcoming UK tour of Peter Pan Goes Wrong.
Penned by Henry Lewis, Jonathan Sayer and Henry Shields, the comedy provides a raucous twist on the classic J M Barrie tale. It was first seen in late 2013, was broadcast on the BBC in 2016, and a Broadway premiere recently completed its run at the Ethel Barrymore Theatre.
The cast will be led by Jake Burgum (as Trevor), Jack Michael Stacey (as Chris), Matthew Howell (as Robert), Jean-Luke Worrell (as Francis), Ciara Morris (as Sandra), Theo Toksvig-Stewart (as Max), Clark Devlin (as Dennis), Jamie Birkett (as Annie), Gareth Tempest (as Jonathan) and Rosemarie Akwafo (as Lucy).
Completing the company are Romeo Mika, Clare Noy, Consuela Rolle and Phil Yarrow, who serve as understudies.
Peter Pan Goes Wrong is directed by Adam Meggido, with set designs by Simon Scullion, costumes by Roberto Surace, lighting by Matt Haskins and sound by Ella Wahlström. Original compositions are by Richard Baker and Rob Falconer, and Fred Gray is associate director for the production. Casting is by Jenkins McShane Casting.
The show's West End return will be staged at the Lyric Theatre from 23 November to 14 January, with casting still to be announced.
Produced by Kenny Wax Ltd and Stage Presence Ltd, the tour will open at Richmond Theatre on 23 September, before visiting Aylesbury, Nottingham, Liverpool, Southampton, Wolverhampton, Bath, Leeds, Cardiff, Canterbury, Newcastle, Sheffield, Edinburgh, Glasgow, Woking, Birmingham, Manchester and Cheltenham.
Tickets for select dates are on sale below.