OSCAR at The Crown at Edinburgh Festival Fringe – review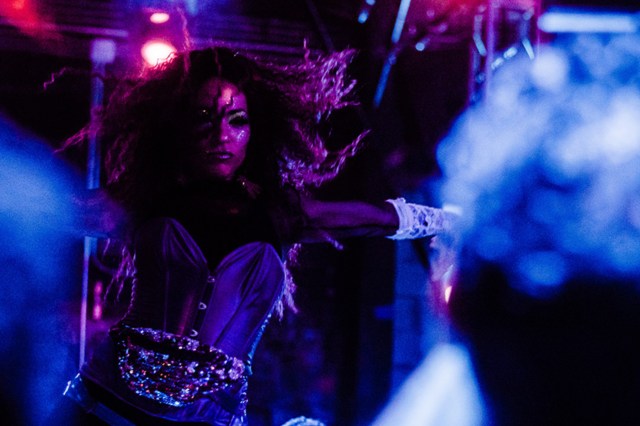 Oh, dear. What to say about OSCAR at The Crown, a mash-up of Glee, Mad Max, and The Rocky Horror Picture Show? It will throw in another thrillingly octave key change to make up for the incoherence of the plot.
I both thought it was the most stupid show I'm likely to see at this or any other fringe while also, despite myself, enjoying myself in a vibrant, pulsating, immersive-club show; an ode to hedonism and Julie Cooper from The OC.
Who knows exactly what the plot is: in some form of dystopian underground bunker, a group of young people worship the life of Oscar Wilde and his quote 'One should either be a work of art, or wear a work of art'. The creation of one's life into art was prophesised in a teen American drama from the mid 00's and then became a living reality with The Real Housewives of Orange County and social media. But this den of iniquity is disturbed by an interloper from the outside, and truth and art are about to be tested.
This is one interpretation. There are perhaps others. The sound design is murky enough to ensure that about one in three words can be heard and the plot is wispy enough anyway, that really you could make any argument for what is happening plot-wise. But the crowd who were mostly loving it, seem to have already imbibed on the concept album, and it's the bangers that will make people leave on a high.
Mark Maurellio, whose stage presence blows away his dramaturgy, hits some thrilling notes in his role as the MC/cult leader, strutting around like a mix between Frank-N-Furter and Marc Bolan, who holds his followers in the palm of his hand. As Constance, the stranger who enters the club paradise, Elizabeth Chalmers slowly morphs into the shows MVP as it enters its final act, first in a monologue where she rails against Wilde's selfishness when he abandoned his wife and children for Lord Alfred Douglas (Bossie), and then in a song that builds to a thrilling, full belt climax.
It's both terrible and strangely addictive, much like the reality TV shows that its characters are in the thrall of. Can I recommend it? No. But it wouldn't surprise me if the songs popped up on my Spotify playlist in the weeks to come.