Opening: Tell Me On a Sunday, Taste of Honey and WhatsOnStage Awards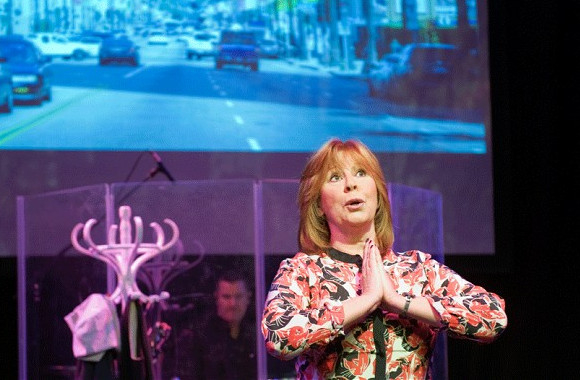 Opening Tuesday
---
18 February 2014
Marti Webb's reprisal of her original role in Andrew Lloyd Webber and Don Black's one-woman musical transfers from the St James to the Duchess Theatre. Don't miss our Outing on 20 February.
(Previews from 8 February 2014)
Shelagh Delaney's 1958 play, written when she was just 18, is revived at the NT Lyttelton starring Lesley Sharp. Directed by Bijan Sheibani, it continues in rep until 11 May.
(Previews from 15 February 2014)
This adaptation of the bestselling children's picture-book by David McKee about a boy who befriends a monster runs at the Unicorn until 1 May 2014.
Opening Wednesday
---
19 February 2014
Katie Mitchell's recent National Theatre adaptation of Dr Seuss' much-loved children's book is revived at Greenwich Theatre for a limited run to 23 February.
(Previews from 17 February 2014)
Following its premiere at the Edinburgh Festival Fringe 2013, Theatre Ad Infinitum's provocative production comes to London with a run at BAC (until 8 March).
Opening Thursday
---
20 February 2014
(Previews from 18 February 2014)
The first play by a Romany Traveller writer to be presented in the UK – Our Big Land – is staged at Ovalhouse Theatre until 8 March as part of a National tour.
Opening Sunday
---
23 February 2014
The 14th annual WhatsOnStage Awards – the UK's biggest, best and original audience-voted theatre prizes – are announced during a star-studded Concert at the Prince of Wales Theatre. For tickets and info, click here.