National Youth Theatre unveils latest West End season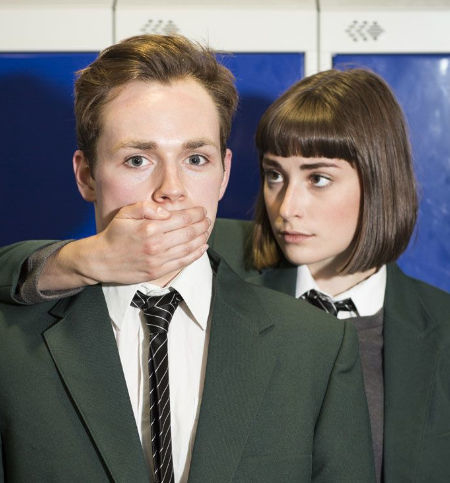 The National Youth Theatre has announced its 2015 West End rep season at the Ambassadors Theatre.
Running from 18 September to 4 December 2015, it will feature three new productions: Consensual, a new play about sex education; an adaptation of Wuthering Heights; and an "abridged" version of The Merchant of Venice by Tom Stoppard.
SkyArts will screen a documentary about the making of Consensual, which centres on the relationship between a PSHE teacher and her class, with the working title Sweet Sexteen.
Other projects announced today include the premiere of site-specific piece Homegrown, centring on the three school girls who left Bethnal Green Academy to travel to Syria and join ISIS. Created by Nadia Latif and Omar El Khairy, it runs at Raines Foundation Upper School in Bethnal Green from 12 to 27 August 2015.
Two brand new shows – Electricity by Miriam Battye and My Beautiful City by Samuel Evans – will play as a double-bill at the Arcola from 25 to 17 June 2015. The company will also return to Latitude Festival on 17 July with Poet Laureate Carol Ann Duffy's The World's Wife.
NYT artistic director Paul Roseby said: "This season will celebrate the diversity, vibrancy and talent of Britain's youth, with fearless new voices. Much has been said about the current challenges young people from disadvantaged and diverse backgrounds face trying to access our industry. We are the only company in the UK putting brave young talent on the West End stage in front of large audiences in a season of this scale."