Lenny Henry and the cast of King Hedley II in rehearsals at Theatre Royal Stratford East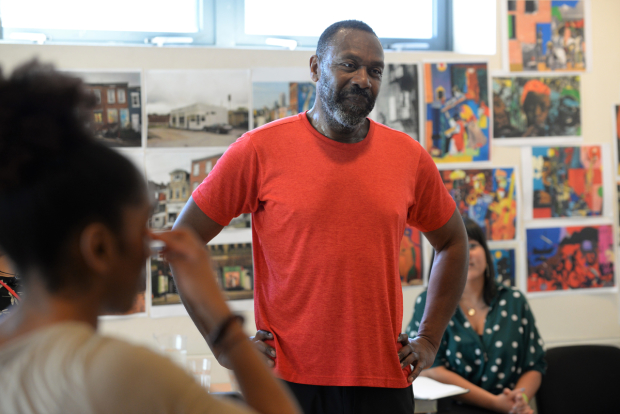 Images have been released offering a look into rehearsals for the upcoming production of King Hedley II by August Wilson.
The show opens at Theatre Royal Stratford East in May and stars Lenny Henry as Elmore, Aaron Pierre as Hedley, Martina Laird as Ruby and Cherrelle Skeete as Tonya. The cast is completed by Dexter Flanders as Mister and Leo Wringer as Stool Pigeon.
The piece tells of an ex-convict finding his way in life by trying to sell refrigerators and start a family. It is set in Pittsburgh during the Reagan administration and is part of Wilson's cycle of works examining the African American experience in the twentieth century.
The production is directed by Theatre Royal Stratford East artistic director Nadia Fall. It has set and costume designs from Peter McKintosh, lighting from Howard Harrison, sound from Christopher Shutt, movement from Shelley Maxwell and fights from Rachel Bown-Williams and Ruth Cooper-Brown.
The show begins in previews from 17 May before opening on 23 May and running until 15 June.