Jocelyn Jee Esien, Pauline McLynn and Louis Maskell cast in Doctor Faustus at Shakespeare's Globe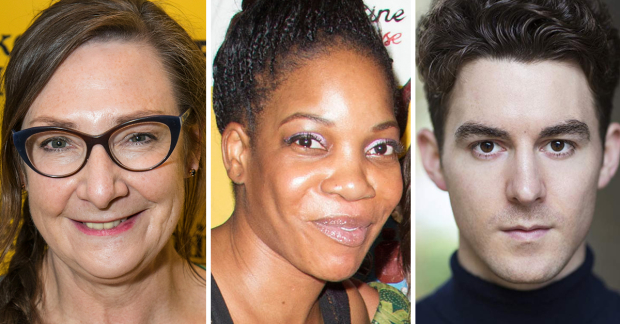 Full casting has been announced for Paulette Randall's production of Marlowe's Doctor Faustus, which opens at the Sam Wanamaker Playhouse at Shakespeare's Globe on 1 December.
The titular role will be played by Jocelyn Jee Esien (Little Miss Jocelyn, Upstart Crow), joined by Pauline McLynn (The Knight of the Burning Pestle) as Mephistopheles and Louis Maskell (The Grinning Man) as Benvolio and Dick.
The cast is completed by Sarah Awankwah (Amadeus) as Valdes and Martino, Lily Bevan (Zoo) as Horse-Courser, John Leader (A Monster Calls) as Robin and Cornelius, Lucie Sword (Measure for Measure for RADA), Mandi Symonds (Boom) as Wagner and Jay Villiers (Quiz) as Lucifer and Pope. It will be designed by Libby Watson.
Marlowe's piece follows Faustus who makes a bargain with a daemon for all his worldly desires. Things take a turn for the worse from there.
The piece marks Randall's first time as director at the Globe, with previous credits including Fences alongside Lenny Henry and Frankie and Johnny in the Clair de Lune at Chichester Festival Theatre.