Joan Iyiola: My theatre wonder women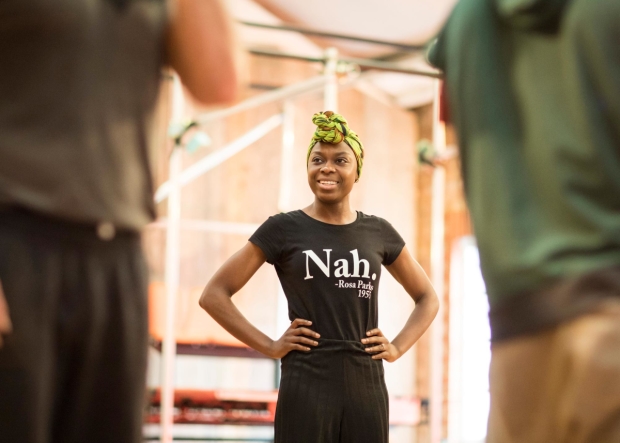 The press night for The Duchess of Malfi falls on International Women's Day. Absolute WIN.
The Duchess is a fierce and independent woman, trying to survive in a misogynist world. To that alone many of us can relate, and our contemporary interpretation of this exhilarating Webster tragedy asks how anyone can survive in a world where masculinity has become toxic. We are excited to share it, and the show that we are unveiling tonight has been made by a team of indomitable creative women.
Everything becomes possible in her company
Steering our ship is our director, Maria Aberg. Webster is our jam, and we first worked together on The White Devil in 2014. Maria's clarity of vision for the work that we make in the world that we live in has always exploded my imagination, and makes her one of the best directors in this country. Everything becomes possible in her company and the freedom and respect for each and everyone's artistry is conducted with effortless leadership.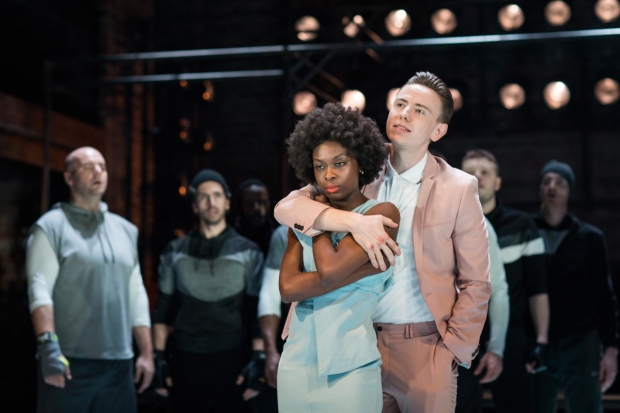 Our designer Naomi Dawson skillfully crafts a world in flux – from costume to architecture – it is full of juxtaposition, presenting the Swan afresh. Ayse Tashkiran is an associate artist at the RSC, and she has an extraordinary understanding of connection and humanity. Her work creates real people on stage thanks to her precision on movement and don't get me started on her thrilling ensemble rhythms! Working again with fight directors Rachel Bown-Williams and Ruth Cooper-Brown, confirms that this awesome duo truly are the best in their field. Completing our Marvel-style assemble is sound designer Claire Windsor and lighting designer Natasha Chivers who have somehow managed to burst our show through roof of the Swan. Theatre's female warriors.
These are the artists of today that make theatre magic happen
The warriors don't stop there, because when I was 18, I was lucky enough to meet my ultimate theatre wonder woman: Polly Bennett, movement extraordinaire of stage and screen. The youngest creative on the Olympic Opening Ceremony 2012, the astonishing PB trademark moves in People, Places and Things, and most recently completing Fox's new film Bohemian Rhapsody, with Rami Malek as Freddie Mercury. We run The Mono Box together and she is also my best friend. If you meet her once, you want her around you forever and she is beyond exceptional at what she does. As actors and directors, we owe Polly a great deal as she challenges our creativity. There is nothing that she cannot do, and she makes us all better for it.
All too often the work of these creatives is simply gifted for actors and audiences to enjoy. In the vein of celebration that today brings, these are the artists of today that make theatre magic happen.
Thank you, and HAPPY INTERNATIONAL WOMEN'S DAY.
The Duchess of Malfi runs at the RSC until 3 August.