Jersey Boys (Tour – Birmingham)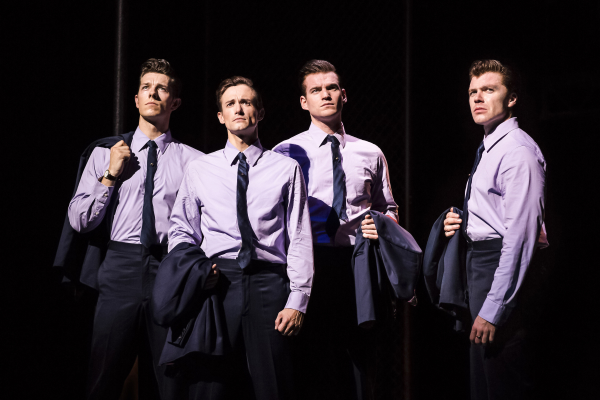 The Four Seasons have arrived in Birmingham for the festive period as Jersey Boys opens at the New Alexandra Theatre.
Following the story of the New Jersey natives and their turbulent road to success, this Whatsonstage Award winning musical seems as fresh and relevant now as it did when it opened on Broadway almost ten years ago.
The upbeat music creates a perfect combination of charm, humour and heart that the cast deliver with a tremendous amount of stamina and talent. Particular praise must, of course, go to lead vocalist Tim Drisen as Frankie Valli who's vocal range trembles across the stage.
Bob Crewe's storytelling lyrics, coupled with Des McAnuff's direction, along with the distinctive sound of The Four Seasons ensure a fast paced story is delivered with the upmost of spark.
The New Alexandra Theatre is lucky to have this killer musical on their stage this Christmas.