Jerry Springer – The Opera to be revived at Hope Mill Theatre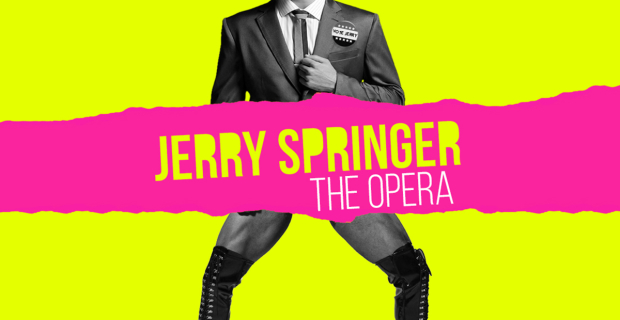 The Olivier Award-winning musical Jerry Springer – The Opera will be revived for a new production at Manchester's Hope Mill Theatre.
Directed by James Baker (Yank), the piece was last seen in Manchester in 2006 after opening at the National Theatre in 2003.
The show is based on the reality television host and features Satan, strippers and KKK members. It has music and lyrics by Richard Thomas with book and additional lyrics by Thomas and comedian Stewart Lee.
Running for four weeks from 8 August to 31 August, casting for the revival is to be announced. Baker said: "Jerry Springer today means something very different to a modern audience. We've advanced so fiercely into a new digital age, past the all-you-can-eat chat show buffet.
"But where we've ended up is far more frightening. It's time to hold that mirror back up. We are bringing you a fresh version of Jerry. One that is again a provocation but also a reflection of our times. We aim to create a movement."
The show is the first for production company Northern Ricochet, which met during a revival of Parade at the Hope Mill in 2016.