How to make a musical: Putting it out there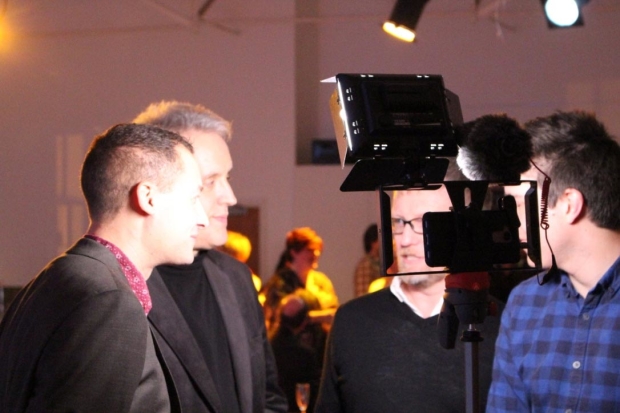 Have you come across the 10,000 hours theory? That it takes 10,000 hours of practice to get really good at something? Even those so-called 'overnight successes', from The Beatles to Mark Zuckerberg, have put in the time when you start to dig a little deeper into their stories. Like the get-rich-quick scams that are too good to be true, overnight success is a myth.
Sorry to break it to you so harshly, but if you're planning on making a musical then it's best you know the truth early on. Matilda took three years to reach the West End. Hamilton's journey from Lin-Manuel Miranda's head to a Broadway stage took a decent chunk out of a decade. Some gurus talk of ten years' hard graft to achieve anything remotely significant.
With the sharp end of five years behind us on the Tess – The Musical project, composer Michael Blore and I are still relative toddlers in the life cycle of a show.
If you read the first instalment of this occasional blog, you may recall some of the milestones in that five-year journey: Inception, Music and Lyrics, Arrival, to name but three very enjoyable films. I also mused on the potential path that lay ahead and whether workshops, concert stagings or competitions might be the best route for us as we attempt to bring Tess to a full stage production.
We don't have insider contacts at the Really Useful Group so each new success feels like a big thing
In the end we settled on a concept album, and I left you dangling with the news that ours – starring the likes of Siobhan Dillon, Tam Mutu and Simon Bailey – was now complete and ready to be unleashed on the world. You can hear it if you like, in its entirety, without paying a penny. Just pop over to tessthemusical.com and sign up to join #TeamTess.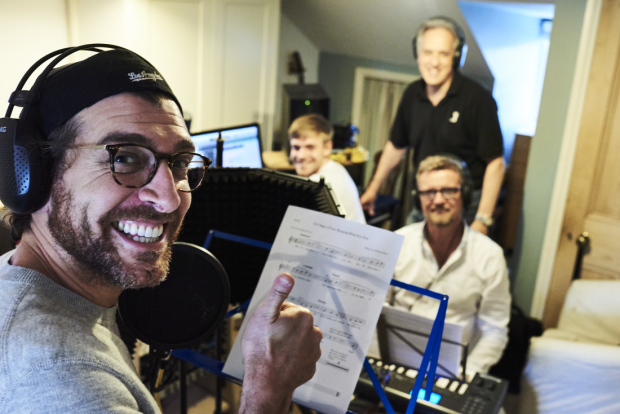 So what has happened since then? Well, as we suspected, the hard work was just beginning. Feelers have been put out; CDs have been packaged and posted; lists have been compiled. And the feedback is already coming in.
Now, in the past, my experience generally has been that if you send out, say, 100 copies of a script or pitch, you might get a handful of responses. If one or two people actually read it and offer you their thoughts, you've hit the scriptwriting jackpot. With Tess, the response rate has been much higher – around 50 per cent, I'd guess – and the reaction has been nothing but positive. While nobody has quite offered to develop it yet, we're thrilled that some Important People in the industry seem to think we've got a proper show, some impressive marketing materials and a healthy dose of credibility.
We had the first national airing of Tess courtesy of the Lovely Elaine Paige on Radio 2
We've also landed some very nice media coverage, thank you, from John Griff's impressive package (stop tittering at the back) on BBC radio, or a lovely podcast from vloggers The Break A Leggers, to the first national airing of our Tessie, courtesy of the lovely Elaine Paige on Sunday on Radio 2. Siobhan's rendition of "In My Hand", Tess's big first-act solo number, sounds just great on the wireless, though I say it myself.
Landmarks like this are important for a show such as ours. We don't have insider contacts at the Really Useful Group or Katy Lipson's mobile number in our phone book, so each new success, however small or incremental, feels like a big thing. That's why an unprompted call from a curious producer, or a pep talk from a theatre's literary manager, can make all the difference to maintaining confidence and impetus during the long haul.
The work continues. More CDs will be going out; more interviews are being conducted; a couple of events are in the pipeline to introduce the show to would-be audiences. In short, the pace is not letting up. And even if – when? – that development offer comes our way, the work will still not be done. We'll merely be on to learning the next lesson in How to Make a Musical.
Michael Davies is an award-winning playwright and WhatsOnStage.com theatre critic. Visit www.tessthemusical.com or follow @MusicalTess on Twitter.