Home, I'm Darling starring Katherine Parkinson to transfer to the West End and announces UK tour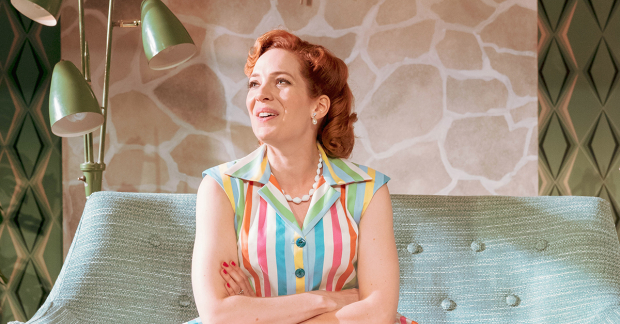 Laura Wade's Home, I'm Darling will transfer to the West End and embark on a UK tour.
Starring Katherine Parkinson (The IT Crowd), Wade's play is set in the home of a woman obsessed by the 1950s and who wants to become the perfect '50s housewife. It first opened on 3 July at Theatr Clwyd, selling out both there and during its subsequent run at the Dorfman Theatre at the National later that month. The show was also recently nominated for an Evening Standard Award for Best New Play.
The piece, a co-production with Fiery Angel, will run from 26 January to 13 April at the Duke of York's Theatre in the West End before touring to Theatre Royal Bath and The Lowry Salford. Further cast for the transfer is to be announced.
Director Tamara Harvey said: "I began this journey with two of the most glorious partners anyone could hope for in Laura Wade and Katherine Parkinson. Several years and children later, we realised Home, I'm Darling in what has been a very happy and collaborative co-production between Theatr Clwyd and the team at the National Theatre. It's an utter privilege to have the opportunity to revisit the production in the West End and on tour."
In her review of the show, Sarah Crompton said it was "a joy, clever and controlled, brilliantly staged and hugely original."
Tickets for the show go on general sale on Friday 9 November.