Gypsy with Jodie Prenger to be presented in charity concert for the Hope Mill Theatre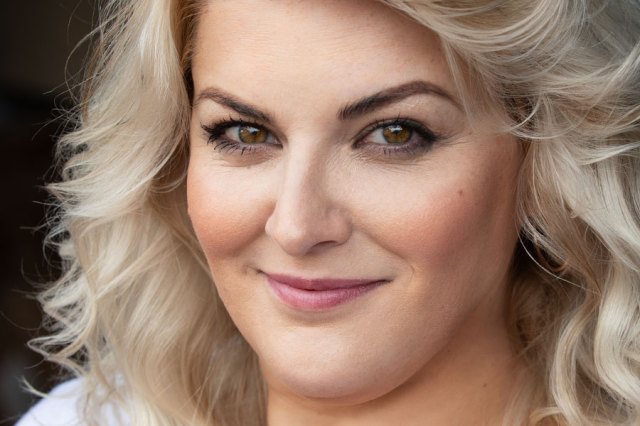 The Hope Mill Theatre has announced a one-night concert production of Gypsy, featuring Jodie Prenger as Rose.
The piece is scheduled to be presented on 25 February 2024, at the Opera House in Manchester. The concert aims to raise funds for Hope Mill Theatre's 'Hope for the Future' fundraising campaign, in order to secure the future life of the award-winning Manchester venue.
Directed by Joseph Houston and choreographed by William Whelton, co-founders of Hope Mill, the production will explore a new model for Hope Mill productions and aims to bring their work to a larger scale.
Gypsy, a musical fable with a book by Arthur Laurents, music by Jule Styne, and lyrics by Stephen Sondheim, tells the story of Rose (Prenger) and her daughters navigating the showbiz world. The show includes well-known songs such as "Everything's Coming Up Roses", "Together (Wherever We Go)", "You Gotta Get a Gimmick", and "Rose's Turn".
Prenger said today: "I am beyond thrilled to be a part of the upcoming Gypsy concert! It's a dream role for anyone in the theatre world, and I am honored to have the opportunity to bring this iconic character to life. I can remember to this day playing the overture as teenager. Tears welling in my eyes and goosebumps on my forearms.
"But what makes this concert even more special is that it is in support of Hope Mill Theatre. This fabulous theatre has been instrumental in nurturing and shaping future generations of theatergoers. They provide a platform for emerging talent and continuously push the boundaries of creativity. I can't wait to step on that stage and be part of something so truly special."
The production is presented by arrangement with Concord Theatricals Ltd on behalf of Tams Witmark LLC.
Houston added: "As part of Hope Mill Theatre's, Hope For the Future fundraising campaign, we are thrilled to be producing Gypsy in concert, starring Jodie Prenger as Rose. There is no denying that Gypsy is one of the greatest musicals of all time, and who else is more fitted to play Rose, one of the most iconic characters of all time, than musical theatre star Jodie Prenger.
"Staging a musical concert at the Opera House, Manchester is an exciting opportunity for Hope Mill to bring its work to a larger scale and is a first step in exploring a new model for Hope Mill productions. Manchester audiences can expect a truly wonderful evening, that will continue to support our organisation."
Further cast and creative team are to be revealed.
Tickets are on sale now.