Guest Blog: 'Most people turn away at the mention of FGM'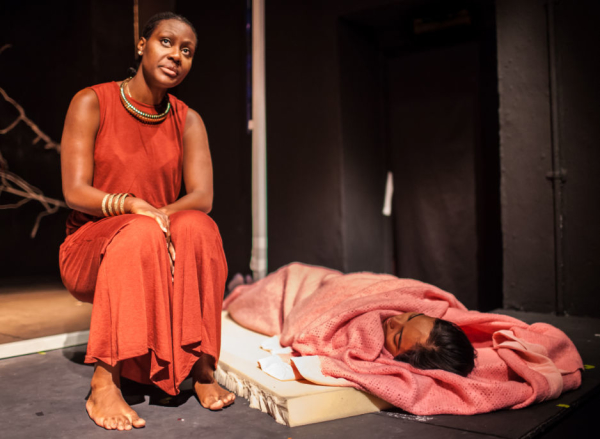 Four months ago I was approached by
BAREtruth Theatre Company
to write a short script on the subject of Female Genital Mutilation. FGM is the practice of deliberately harming or removing all or part of the female genitalia for non-medical reasons. It is practiced in many different countries, affecting millions of women and girls around the globe. It is thought 137,000 women and girls in the UK have been affected by FGM, with many more at risk every year.
I have found that the response of most people is to turn away at the mention of FGM. They tend to try and avoid hearing the details, and I don't blame them. FGM is an incredibly violent practice and is typically performed on young girls before they have reached puberty. Quite often they do not know what is about to happen to them or what the long-term consequences of it might be. It is not a nice thought. It is not a subject that is commonly discussed. It is easier not to think about it at all.
As in the case of many other difficult subjects, the experience of discussing FGM can be somewhat sweetened by the very nature of theatre as its primary function is to inform while entertaining. Theatre practitioners are trying to create a piece of art that will enable the audience to engage with the subject matter.
"We're hoping to reach as wide an audience as possible in order to help further the debate on FGM"
TV and film usually have bigger budgets when compared to the theatre but there is nothing like watching someone performing in front of you. There are no fancy special effects or background music to lead your emotions. You are able to focus on the immediacy of the live action and when you're watching a great performance you can almost feel like you're a part of it. How can you not question everything that you're seeing and the actions and motives of each character on stage?
BAREtruth presents Little Stitches, four short plays written by four very different playwrights exploring FGM and the lives it can affect. The plays will be shown until 10 September at Theatre 503, The Arcola Tent and The Gate Theatre. These shows will feature talks organised by various charities that support women affected by FGM. There will also be several readings in libraries across London. These readings will be free and will hopefully attract a less typical theatregoing audience. We're hoping to reach as wide an audience as possible in order to help further the debate on FGM.
Alongside the usual fear I get when my work is about to be shown in front of other people, I feel incredibly proud that we are helping to raise awareness of such an important subject. My hope is that every person that comes to see the show leaves it questioning the things that they see around them and in particular the way that people treat each other. I hope they will decide that FGM must stop.
Bahar Brunton's play Dancing Feet is one of four that make up Little Stitches, which opens at Theatre503 tonight (22 August 2014)