From competitive cyclist to Pulitzer finalist: Will Eno's remarkable journey to playwriting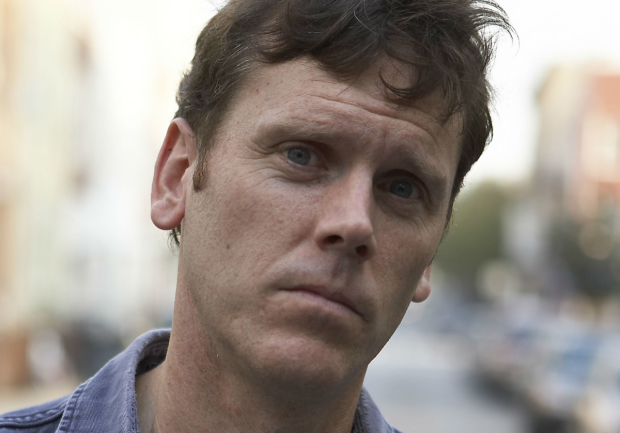 Playwright Will Eno's work first started gracing these shores when he popped a copy of his first play to stage door at the National Theatre and was promptly rung up by the then literary manager Jack Bradley. He was an unknown, unpublished, unperformed playwright. His work has since been seen extensively over here and in the US, both on and off Broadway. His one-man show Thom Pain (based on nothing) was a finalist for the Pulitzer Prize for drama, while The Realistic Joneses won the Drama Desk Special Award, and The Open House won the Obie Award for Playwriting. That play – originally performed in New York in 2014 – is about to make its UK premiere in Bath, before a transfer to the Print Room in London. Here he talks about the play and his remarkable journey into becoming a playwright.
---
From the blurb about The Open House, it seems as though it's a family drama, is that right?
It's my version of a family drama, but I wasn't trying to critique other family plays. I was trying to write a play in which some of the problems and joys and pains of my family were covered. My family aren't the type to have a big drunken Christmas dinner where there is a huge fight and old wounds are reopened and then healed in some magical way. I couldn't figure out the weird dynamics of my family in life, and then it proved difficult to figure them out in a play. But after the play had opened and closed it occurred to me that it is sort of what happened in my life.
Could you describe the plot?
I think the promotional folks did a really great job at describing it. I'm not trying to be coy or cagey, but I can't say – then the dentist is revealed as the killer. There isn't a piece of information like that which would be helpful. There was a great variety of responses from people when it was on in New York. The things in common with the responses were the idea of change and renewal, and people said it was about depression.
In what way?
In the way the world can seem monochromatic and unchangeable and then suddenly something shifts a little bit and things seem to open up.
The characters don't have specific names – they're called Mother, Father etc – is that something you've done before?
Yes, but there's not piles of philosophy behind that choice, there's just a part of me that feels funny making up the name Stanley for a character. But also I do feel that the specifics of my personality disappear when I go home. I am really just one object in relation to other objects.
Michael Boyd is directing The Open House, how has it been working with him?
He seemed great talking on the phone and emails, I loved everything he talked about and was asking about. But I still wondered, because he seemed more used to playwrights deader than myself. But I went to rehearsals and it was great. I can't get over how gracious, positive and welcoming he is with the cast and the play. He sang a lovely song to my daughter about boogers and now she's just really excited about seeing him again when we go over to Bath for the opening. I thought a three year-old would be resistant to travelling to a city called Bath, but she's very open to it.
Your first connection with playwriting came in London – why not America?
I can't think of a way to say this that doesn't overly fetishise the British or disparage Americans too much. I think there can be more daring programming of plays and I think there can be people who are better at reading plays.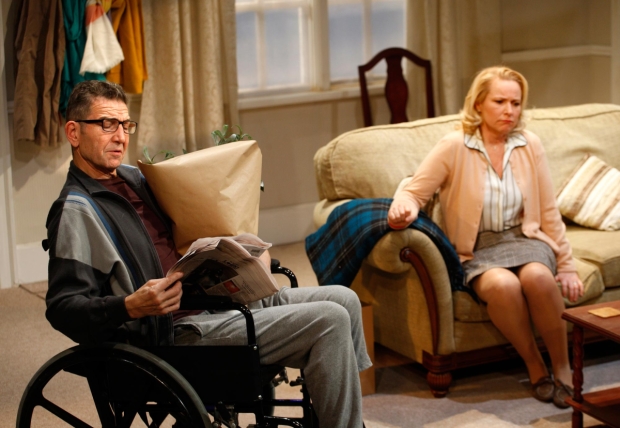 So how did you first come to connect with the UK?
I'll never tire of telling this story. I left my first play Tragedy: a Tragedy at the stage door at the National Theatre. I didn't know anyone there, it was in 1999, I think. And I don't know what I was thinking, because I'm not really this kind of person, but I wrote a crazy note on the front of the play with my left hand, even though I'm right-handed. It said: "I'm writing with my left hand, but I'm actually right-handed." The script was handed to Chris Campbell, who now works at the Royal Court, and he passed it on to Jack Bradley the then literary manager, and he called a short time later to say they'd like to do a reading at the NT Studio.
Wow. Had you tried to do that in America?
It was just one of those things most people do when they are teenagers or in their 20s, but I was 35. My job then was proofreading psychology textbooks and so I just Xeroxed up a bunch of copies of the play and hand delivered them to various theatres. I sent them all over New York and I got a cheap flight to London and left it there. From my scrawled left-handed note it would be so understandable for someone to say: 'Let's not get involved with whoever this person is'. So I am forever grateful to Chris and Jack.
Is it right you were originally a competitive cyclist?
Yes, I did that from 12 to maybe age 23 or 24. It was a really important thing to get through adolescence. It probably postponed a lot of things you normally sort out in adolescence. I maybe went through it all a bit later. I was in the Olympic training centre in Colorado. My biggest thing was 2nd place in the national championships one year.
Had you always written in that period?
A little bit. I think I just moved slowly and sideways. I saw people sitting around in cafes reading books and I wanted to do something else in the world, I guess. I always found it incredibly mysterious, I always loved reading and had a great respect for the idea of what a writer was.
In the past, you've been compared with Beckett, how did that make you feel?
Beckett is certainly someone I have absolutely loved, I think that level of care and daring and art would always make me feel really good to be compared with. As far as direct comparison, I think there are some points on which we diverge. As dumb and naïve as this might sound, I think love, care and hope are real things. I think they are THE things. I don't think Beckett is as bleak as everyone says, but I do think we diverge emotionally. But there are things in Beckett that I will laugh at for the rest of my life.
The Open House runs at Theatre Royal Bath until 23 December and then transfers to the Print Room from 18 January to 17 February.