Five riotous reasons to see Musik at Leicester Square Theatre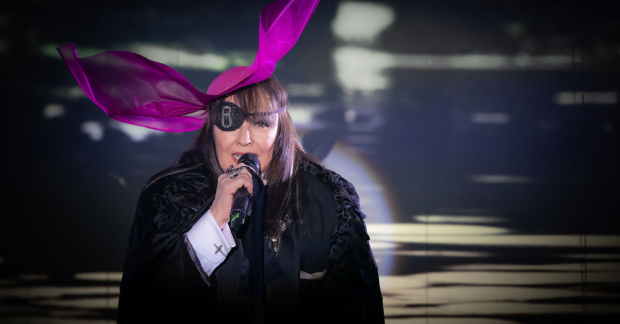 There's something VERY exciting going on at Leicester Square Theatre! Frances Barber reprises her role as icon Billie Trix in Jonathan Harvey's outrageous musical that features six original songs by Pet Shop Boys.
We couldn't be happier that this 60-minute, one-woman, irreverent musical has returned! Our ★★★★ review called it 'racy, sharp and well-observed' – find out why you absolutely need to see the 'tour-de-force' Frances Barber in Musik before it ends on 1 March.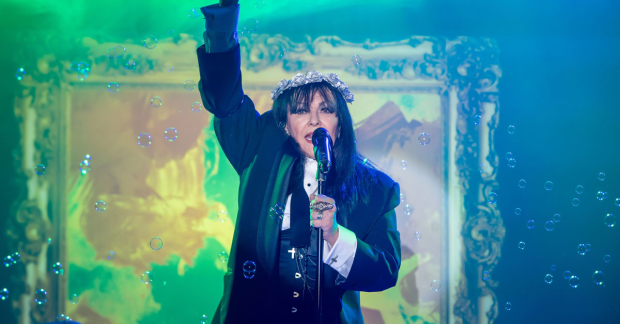 1. Music by Pet Shop Boys
The famous English synth-pop dynamo duo have sold more than 50 million records worldwide, with a new album out this year. Hotspot has already been dubbed the 'album of the decade' by The Sunday Times, with songs including "Dreamland", which features Years&Years and the newest LGBT anthem "Wedding in Berlin".
Musik is not their first theatre rodeo! In 1997, Pet Shop Boys had a sold-out three-week residency at the Savoy Theatre, London, titled Somewhere, which was promoted by a cover version of the song "Somewhere" from the musical West Side Story. The band has also collaborated with Jonathan Harvey twice before with critically-acclaimed musicals Nightlife and Closer to Heaven.
Watch the cast and crew in rehearsals in our exclusive video:
2. Written by Jonathan Harvey
Best known for his cult classics Beautiful Thing and Gimme Gimme Gimme, Jonathan Harvey first rose to fame in 1987 when he won the National Girobank Young Writer of the Year Award for his play The Cherry Blossom Tree, and then went on to win the Evening Standard's Most Promising Playwright Award in 1994.
A sequel to the show Closer to Heaven, Musik is an outrageous cocktail of music, cabaret and comedy following the beloved Billie Trix, originally played by Frances Barber.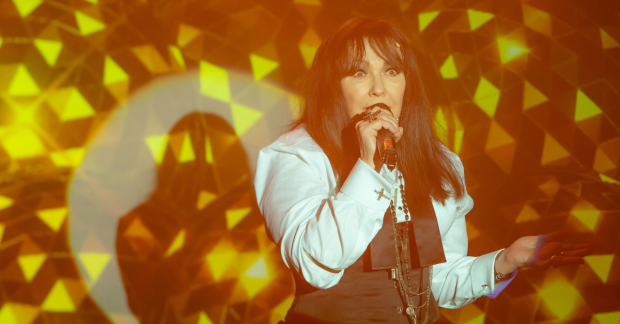 3. Frances Barber stars
After gracing the stage in over 50 plays and musicals, and appearing in over 100 television and film productions, it is safe to say that Frances Barber is a household name and star. Musik being her first one-woman show, Barber takes centre stage as a pretentious performance artist talking about a historically unsung life spent rubbing shoulders with luminaries – from Andy Warhol to Madonna.
Why not watch the trailer if you need more convincing:
4. Be taken on a journey of an icon
Rockstar Billie Trix, formerly known as Hildegard Schimmelpfennig – star of The Masturbation of Race and sixteen-time Deutscher Schallplattenpreises award-winner for albums Bag of Trix and Ten Dollar Billie. Trix was a minor character in the narrative of Closer to Heaven, who became a show-stealer thanks to Barber. Musik is 20 years in the making, totally created for the icon herself.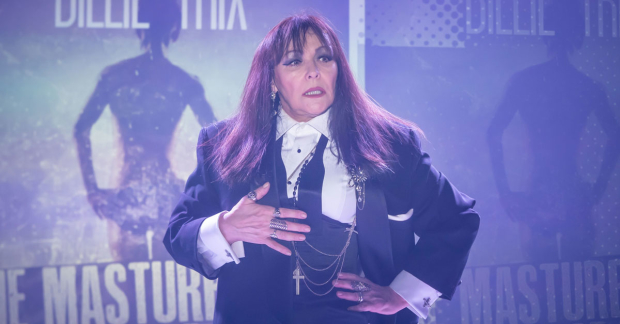 5. Be sure to get tickets fast!
Grab tickets quick before you regret it. Handsome people are always tapping at Billie Trix's cat flap… will you join?