Female group Bossy launch campaign to buy Theatre Royal Haymarket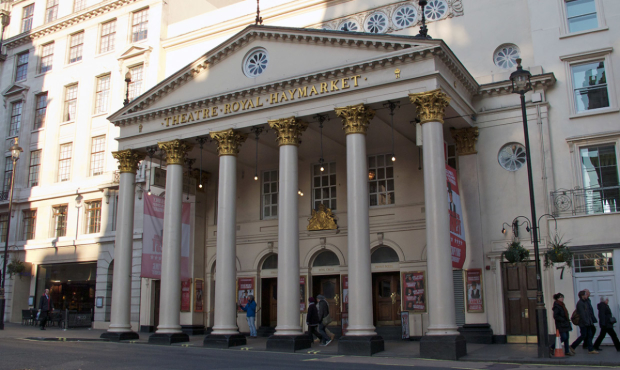 An all-female led creative collective has launched a crowdfunding campaign to buy the Theatre Royal Haymarket.
The collective, which is named Bossy, was founded in 2016 with a view to creating a women-only forum for 'anyone involved in the performing arts'.
Set up by Jonna Blode Hanno and Laura Thomasina Haynes, the group is now behind a new campaign #Bossybuyout. The group started a GoFundMe page yesterday with a goal of £3 million. So far in 14 hours the group has raised £914.
It was announced this week that the 68-year lease for the Theatre Royal Haymarket, London's third oldest playhouse, is to go on sale. The freehold of the theatre is owned by the Crown Estate with Louis I Michaels Limited 's subsidiary Theatre Royal Haymarket Limited holding the lease.
Bossy currently has 13,000 members on Facebook and member Natalie Durkin began the campaign. She said: "I put out a jokey question to see if anyone would be interested in crowdfunding, but the
support was immense and I thought, why not?"
The current asking price for the theatre in unknown but if the campaign is unsuccessful, the monies donated will go to fund a female arts festival in London.