Falkland Sound at Royal Shakespeare Company – first look images released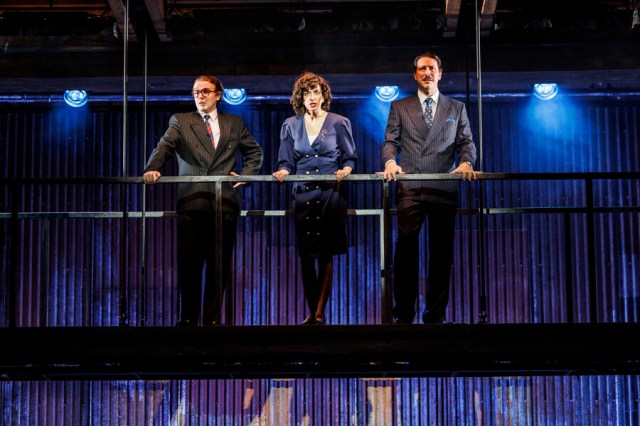 The RSC has released production shots for Falkland Sound, which is currently in previews at the Swan Theatre in Stratford-upon-Avon.
Written by Brad Birch and directed by Aaron Parsons, the new play is based upon the real-life testimonies of those who lived through the Falklands conflict and were impacted by the invasion of Argentine forces in April 1982.
The cast includes Eduardo Arcelus (as Gabriel), Alvaro Flores (as Sebastian/One), Sandy Foster (as Rosie/Clare), Anyebe Godwin (as Jacob/Youth), Joanne Howarth (as Mrs Hargreaves/Thatcher), Oliver Hembrough (as Geoff/Dad), Avita Jay (as Sue/Three), Tom Milligan (as John/Two), Sarah Moyle (as Mary/Mum), Lauren Patel (as Sally/Youth), Simon Rivers (as Edwin/Editor) and Joe Usher (as Robbie). Casting is by Matthew Dewsbury CDG and Martin Poile.
The production also features design by Aldo Vázquez, lighting by Amy Mae, music by Jack Drewry, sound by Alexandra Faye Braithwaite, and video by Daniel Denton.
Falkland Sound runs at the Swan Theatre until 16 September 2023, with a press night set for 15 August.