RSC announces new season of shows through to spring 2024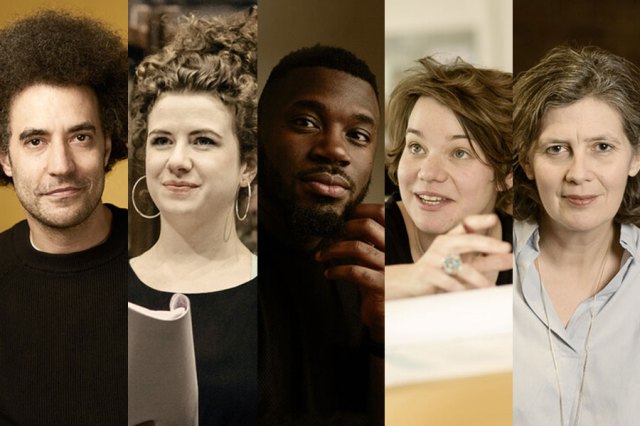 In her final week in the role Erica Whyman, the acting artistic director of the Royal Shakespeare Company (RSC), has unveiled the upcoming winter season programmes.
In the Royal Shakespeare Theatre, Justin Audibert will direct The Box of Delights from 31 October to 7 January. This production, based on a smaller version of the piece first seen at Wilton's Music Hall, is based on the beloved children's novel by John Masefield and adapted by award-winning children's author Piers Torday. It tells the story of Kay Harker, an orphaned schoolboy who becomes the guardian of a mystical wooden box. The production reunites Audibert with RSC Associate and award-winning designer Tom Piper.
Isobel McArthur, the Olivier award-winning playwright, will make her RSC debut by directing and adapting Thomas Heywood's Elizabethan comedy-romp, The Fair Maid of the West, in the Swan Theatre. The play will run from 2 December to 14 January, and sees the Swan transformed into a replica of South West pub. Heywood's show was last performed in the Swan Theatre in 1986, featuring renowned actors such as Pete Postlethwaite, Sean Bean, and Imelda Staunton. McArthur's Pride & Prejudice* (*sort of) received critical acclaim and won the 2022 Olivier Award for Best Entertainment or Comedy Play.
Into the new year, Eleanor Rhode will return to direct William Shakespeare's A Midsummer Night's Dream in the Royal Shakespeare Theatre. The Swan Theatre will also host the world stage premiere of Mark Ravenhill's Ben and Imo, a witty and revealing play exploring the creative relationship between Benjamin Britten and Imogen Holst. It is directed by Whyman.
Following its run later this year, The Merchant of Venice 1936 will make a limited return to the Swan Theatre. The hit production, relocated to London's East End and directed by Brigid Larmour, features Tracy-Ann Oberman as Shylock. Additionally, the First Encounters with Shakespeare series will present a 90-minute reimagining of Romeo and Juliet for children aged 8-13 and their families. Directed by Philip J Morris, this production will tour schools and communities across the UK.