Eugenius! West End run cancelled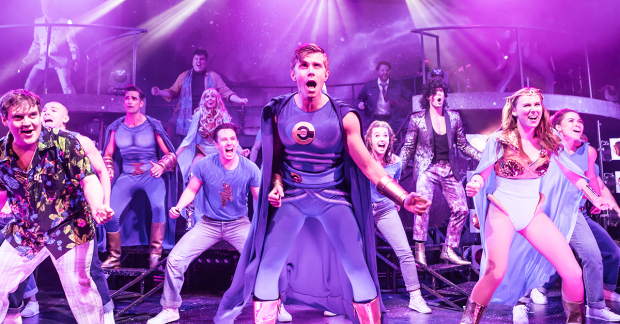 Eugenius! will end its second critically acclaimed run at The Other Palace on Sunday 21 October and not now transfer to the West End the following week, it has been announced.
Producer Kevin Wood revealed that the show's transfer has been cancelled after a key investor pulled out of the show at the last minute due to wider economic conditions.
Wood said: "The past few days has been spent frantically trying to replace them but time has run out. In the New Year we will take stock and come again. We have spent too much time and money on this project to just let it die."
In his review of the most recent Other Palace run, critic Alun Hood said "it feels like the next Rocky Horror but with bigger synths and ends with one of the most spontaneous standing ovations I've ever seen."
The show, which has book, music and lyrics by Ben Adams and Chris Wilkins, was due to have a ten-week season in the West End from 27 October to 5 January, but this will now not go ahead.
Ticket holders should contact their point of sale.