Edinburgh Fringe blog: Jessica Wu's journey to Hello Kitty Must Die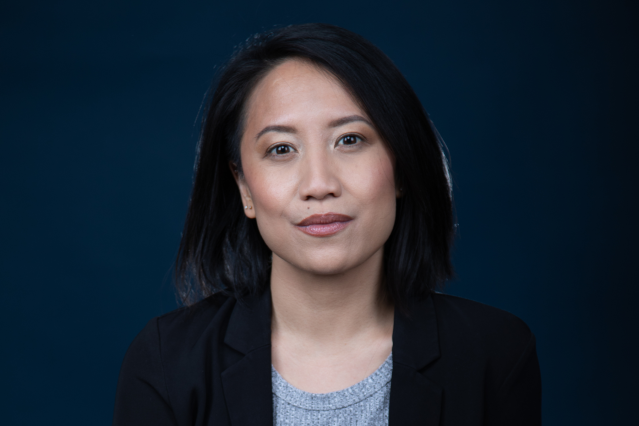 When I was an emerging theatre nerd growing up in the 90's, I used to have a little CD folder packed with Original Broadway Cast recordings.
I would cradle my Sony Discman and privately blare the opening number of Miss Saigon. I'd sit patiently through the cacophony – "The heat is on in Saigon / The girls are hotter than hell / One of these slits here will be Miss Saigon" – waiting for Kim's entrance. I'd mouth silently along with Lea Solonga, "I'm 17 and I'm new here today / The village I come from seems so far away".
During freshman year in my NYU musical theatre vocal program, our first task was to pick songs that we would work on in voice lessons and song study classes. I was immediately handed sheet music from Avenue Q ("The more you ruv someone / The more you want to kirrr them"), Spelling Bee ("I speak six languages!"), and of course The King and I. I would spend the next four years trying to perfect "He is pleased with me, my lord and master / Declares he's pleased with me / What does he see / Something young, soft and slim…"
When I graduated, I got my Equity card on a national tour of The King and I where I wasn't even mic'd. I silently knelt on the ground with a dozen other Asian ensemble women for the good part of a two-and-a-half hour musical eight times a week for a year and a half. I didn't even get to sing about pleasing a lord and master! I'm pretty sure the only words I actually vocalised on stage in that production were "Praise to Buddha".
I've spent my entire life and career as an Asian woman in musical theatre singing tropes and perpetuating stereotypes. It stops here.
In Hello Kitty Must Die, our protagonist Fiona Yu might be even more over it than I am. Our amazing cast of five fierce Asian women get to belt out "Screw their fucking rules," "Penis is overrated", and "Yellow fever makes me wanna lose my shit", set to Cecilia Lin's incredible pop score.
As a lyricist, I've never been prouder. It's music I never got to sing, and the show I never got to do as a performer.
Hello Kitty Must Die is at Pleasance Courtyard from 2 to 27 August (not 8, 15, 22)