Edinburgh Fringe blog: Adam Lenson on Anything That We Wanted To Be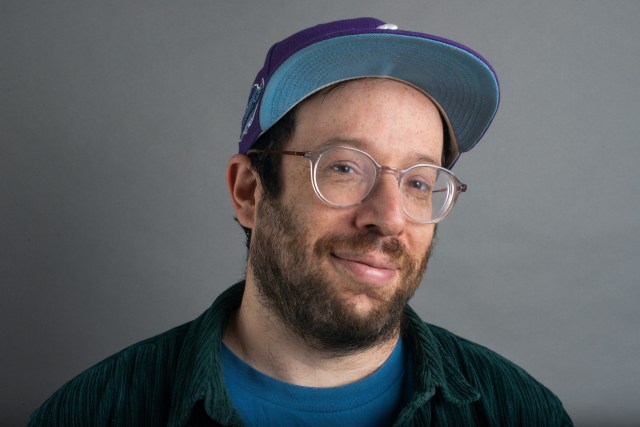 Although I am primarily a theatre director, I have often looked over at those making and devising interdisciplinary work with respect and admiration. I would often go to venues like Camden People's Theatre or the Barbican or the Edinburgh Fringe and see writer/performers or companies making collaborative work and think, 'I'd like to make something like that'.
Eight years ago, I started making a show about parallel universes. I got a group of theatre-makers in a room, and we started discussing the big decisions that had shaped our lives and the sort of lives we might be living if we had chosen differently. My big decision was that I was nearly a doctor but had decided to direct theatre instead.
We all shared our what-ifs, improvised some scenes, created some plot ideas. And then nothing happened. It wasn't quite clear enough what it was, and we all went back to our lives. I remember thinking that making a show from nothing in this way is hard, so I went back to reading scripts that other people had written and directing those. Meanwhile each year I went to Edinburgh and thought, 'I'd like to make something like that'.
Then in 2019 I was diagnosed with stage three malignant melanoma. I was in hospitals every day for a long period and suddenly the what-if life of nearly being a doctor was in front of me every day, along with a lot of other fears, regrets, and what-ifs. Not to mention, more than one doctor jokingly said, 'maybe you could make this into a show'. And somehow the parallel universe show from eight years before crashed into my cancer journey and I suddenly had more to say.
So, I applied to Camden People's Theatre's Starting Blocks scheme for emerging theatre-makers. I was accepted while still in treatment and over the next year I developed the show. It would be a solo piece with songs, technology, movement and just about every tool I would need to tell a story I had been waiting nearly a decade to tell. It soon became clear I would have to act in the show as well as write it. A story about choices, regret, recovery and eventually catharsis. A story about learning to live with the choices you made, instead of worrying about the ones you didn't.
After a work in progress and a London premiere at CPT, I'm thrilled to be bringing the show to Summerhall for this year's Edinburgh Fringe. I always said, 'I'd like to make something like that'. And after my journey through and past cancer, I finally have.
Anything That We Wanted To Be is at Summerhall from 2 to 27 August (not 14, 21)