Director Terry Hands dies aged 79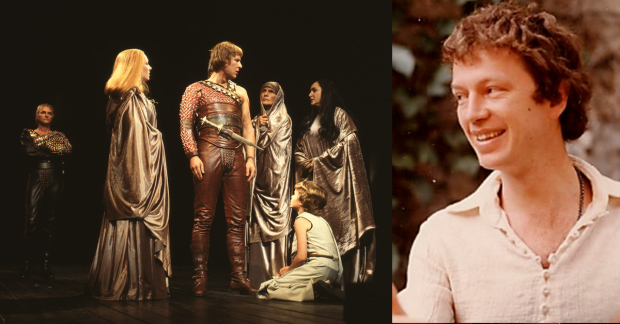 Director Terry Hands has died aged 79, it has been announced.
Born in Hampshire in 1941, Hands attended RADA where he graduated in 1964. He then founded the Liverpool Everyman, before joining the RSC in 1966. He became co-artistic director with Trevor Nunn in 1978, before becoming sole chief executive in 1986. During his 25 years he directed more shows than any other director in the history of the RSC.
Hands helmed shows including Much Ado with Derek Jacobi, Love's Labour's Lost with Ralph Fiennes and the entire History Cycle with the late, great Alan Howard.
After his time at the RSC, he became artistic director of Theatr Clwyd, saving the venue from closure during his 17-year tenure and turning the space into one of the nation's most prolific producing houses.
In 1978 and 1983 he won Olivier Awards for Henry VI and Cyrano de Bergerac respectively. His last production at Theatr Clwyd was a 2015 revival of Hamlet, starring Lee Haven-Jones.
The RSC's current artistic director Gregory Doran said in a statement:
"It is with great sadness that we have learned of the death of Terry Hands.
Terry was an inspirational director with an international reputation who ran the RSC for 13 years.
I first worked with Terry in his 1987 production of Julius Caesar with Roger Allam as Brutus, and was his assistant on Romeo and Juliet with Mark Rylance as Romeo the following year. He taught me to honour the driving impulse under Shakespeare's text, and how to share that with an audience, and keep them gripped by that momentum. I owe a great deal to him as a mentor and as a friend, and like so many, feel his loss deeply."
"Terry forged working partnerships with other great actors including Derek Jacobi and Sinead Cusack, directing them both in a sensational Cyrano de Bergerac (which won him both the Olivier and the Critics' Circle award for best director); and a delightful Much Ado About Nothing. Both productions transferred to Broadway. Sadly Cyrano was the only one of Terry's production which was filmed."
"Terry was a true European. His international directing work took him to Berlin, Brussels, Vienna, Zurich and Oslo. He enjoyed success at the Comédie-Française; and directed Plácido Domingo as Otello at the Paris Opera, as well as Parsifal at the Royal Opera House."
Actor Antony Sher said: "I owe an enormous amount to Terry Hands. First of all, he co-founded the Liverpool Everyman, where I started my career. And then, when I joined the RSC, he became my mentor, and taught me how to be a classical actor. I'm very proud of the shows we did together: two outstanding new plays, Peter Barnes' Red Noses and Peter Flannery's Singer, and a great revival of Marlowe's Tamburlaine the Great. He was a brilliant and witty man, and a remarkable director, able to create real stage magic, epic images of beauty and power. I will miss him hugely."