Did A Monster Calls terrify the critics?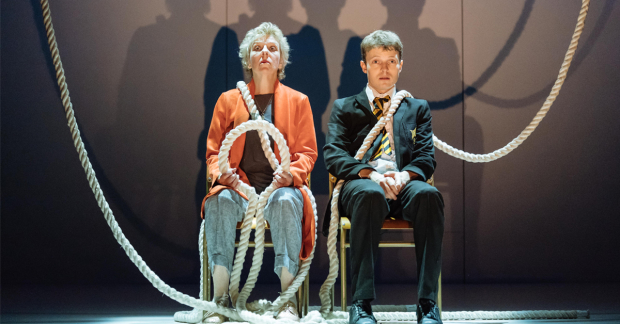 ★★★★
"If you end up coming to see this adaptation of Patrick Ness' book for young adults, and haven't read the original, here's a piece of advice: bring tissues."
"Director Sally Cookson taps into a very deep well of human grief, here felt by a 13 year-old boy whose mother has cancer. By the end, even the most hard-hearted of audience members will be left in a pool of tears on the theatre floor."
"Cookson and the company's adaptation is a fluid, ensemble piece which relies on bodies, rather than sets to tell a contemporary story shot through with the magic of ancient myths… Their timing is razor-sharp and they switch between scene and scene, and from role to role with an amazing subtlety."
"Cookson's stage visuals are remarkably striking: she is a wizard at creating huge meaning from barely anything on the stage."
"The music and soundscape, created by Benji Bower and performed live by him and Will Bower, is a vital part of the show too. There are echoes of Radiohead's Kid A phase, a moment or two of Massive Attack as well.
"The cast also sing and their voices – Whitney White and Hammed Animashaun in particular – add to the ethereal, soul-like quality of the music."
"It's an upsetting watch, yes, but a truthful, hopeful and human one too."
★★★★
"Since the monster's message concerns emotional honesty, I confess I couldn't share the snuffles and sobs around me at the story's end. To borrow a phrase of Keats, I felt it clearly had "a palpable design upon us". What really impressed me was the wit and elegance of Cookson's staging and Michael Vale's design."
"It is Cookson's gift for creating a world out of simple props and actors' bodies that gives the show its drive… Matthew Tennyson's physical presence as Conor also gives the story its focus. He captures the vulnerability and solitude of a victimised 13-year-old: his eyes often seem to be fixed on the middle distance, as if reluctant to engage with other people."
"Whereas Cookson's production of Jane Eyre felt like a reductive account of a great novel, here there is an ideal balance between means and ends. The story, the acting and the music of Benji and Will Bower, at one point echoing Khachaturian, are all used to remind us that, whether children or adults, we all have to face the fact of mortality."
★★★★
"Whatever route it takes to get there — and not all avenues that this show explores are fruitful ones — there can be no denying that this adaptation of the bestselling 2011 children's book from Patrick Ness packs an enormous emotional punch in the closing scenes."
"Sally Cookson is a playful and inventive director known for her all-encompassing use of an ensemble of performers, but here her favoured methods sometimes look shaky."
"There's a lot of effort and detail, but for much of the time it's too much: too much movement and certainly too much music from the onstage band, as barely a line is spoken without emphatic underscoring."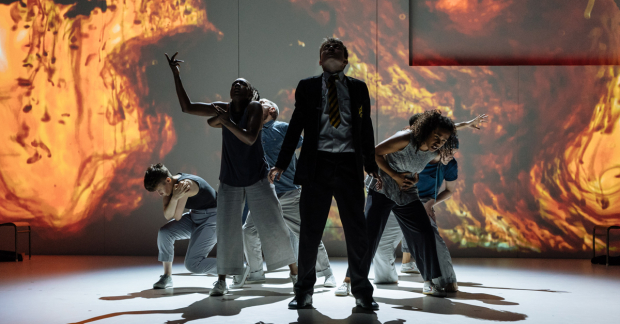 ★★★★★
"Bring tissues, lots of tissues. And while you're at it — excuse me, had to stop typing for another little sob, there we go, better now — bring the kids, the parents, your friends and neighbours."
"It is heartbreaking, spectacular, harsh, happy. It leaves you, as my 13-year-old pointed out, "about as unbored as you could ever be in a theatre"."
"Cookson, unites the realistic with the fantastical. Michael Vale's stage is bare and white. The multi-tasking cast of 12 sit in chairs at the side when not centre-stage, help with mimes, make a schoolroom chorus, swing into the nest of ropes above the stage that acts as the tree."
"…amid all the aerialism, spectacle and bursts into song, we get incredibly intimate scenes. Massive sadness, but zero sappiness. There are hints of Terry Gilliam, of The Curious Incident of the Dog in the Night-time. Yet I've rarely seen a show that did a better job of getting us to look death and disaster and despair in the face alongside its hero. It deserves to be a monster hit."
★★★★
"The isolation and vulnerability of the 13-year-old boy at its centre are piercingly heightened by the playful cohesiveness of the 12-strong ensemble; they create the bewildering world around him with great physical wit and cunning simplicity on Michael Vale's bare white design."
"Matthew Tennyson's performance as Conor is extraordinarily moving. You completely forget that you are watching an adult actor, so brilliantly does he capture the sensitivity of a lost and lonely teenager, tormented by his intertwined feelings of guilt and love towards his mother."
"From the lithe fluency of the acrobatics to the truth and detail of the performances, this venture… does rich justice to the book… Magnificently phrased; magnificently dramatised."
★★★★
"…I can only sing the praises of Sally Cookson's typically inventive and mightily stirring (group-devised) adaptation…"
"Cookson can't disguise the book's tricky mix of hefty themes and slender-ish storyline, yet she draws you into the wonder and pathos of the boy's bewilderment and grief across two fleet, fluid, spellbinding hours."
"Tennyson's performance as Conor is immensely affecting… a descendant of the poet, [he] remains so fresh-faced he looks like a newcomer, but he's 30. High time he tackled that monster role, Hamlet?"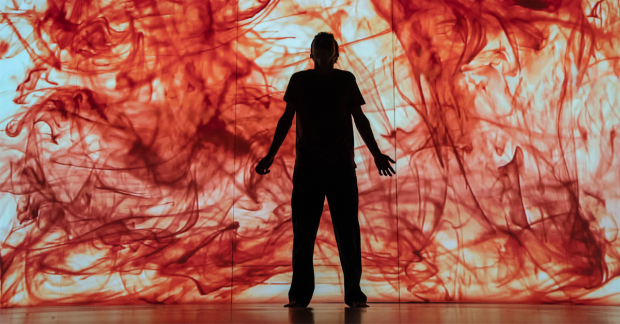 Andrzej Lukowski, Time Out
★★★★
"Super-director Sally Cookson's stab at turning it into a stage play so soon after the film is a tad audacious in theory, but to her credit she mostly nails it. Devised with her company, this A Monster Calls takes a while to warm up, but ultimately locks into the searing emotional clarity of the book more closely than the film did."
"…at first the production suffers from an abundance of bells and whistles. Benji Bower's pulsing, Kid A-style score feels a mite intrusive, Dan Canham's stylised movement a bit busy, and the initial introduction of the Monster as a mix of actor Stuart Goodwin, some ropes and Dick Straker's (gorgeous) projections feels a bit difficult to quite take in."
"But as with the book, the play feels more powerful as its intent becomes clearer… In the intense second half the fancy stuff is made subservient to the story and it takes on the same, almost merciless quality as the source material."
"It is unflinching in its assertion that lying to children about death can be more damaging than the truth, and that the stories we tell each other cannot all have happy endings. If you've read the book, you'll know what I'm talking about; if you haven't, then just brace yourself for tears, basically."
"A couple of early wobbles, perhaps, but never doubt Cookson, who absolutely gets this story to where it needs to go. Bring hankies, and plenty of them."
★★★★
"A Monster Calls is strongest when it comes to exploring depths of emotion. It's frequently heart-rending and painful. But that playful theatricality is less thrilling here than in her other productions."
"…In other places the production gets bogged down with long patches of movement and montage on the bare white stage, which interrupt the flow of the story more than they aid it."
"A fantastic soundtrack by Benji Bower performed live, awash with strange harmonies on top of electronic beats, underscores the trauma of the piece."
"Ness' story offers no resolution, and no easy escape. It invites us to embrace the fact that grief is complicated, full of paradox, and unending… It's that message that carries the show, more so than its visuals or its aesthetic. The power of the story being told is considerable – it's a wondrous thing."