A Monster Calls full casting announced for the Old Vic and Bristol Old Vic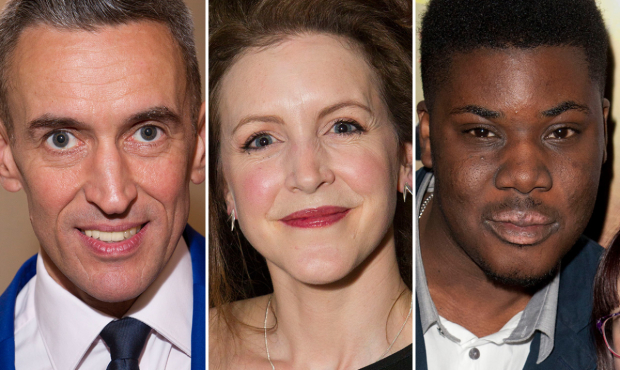 Full casting has been announced for A Monster Calls, which opens at Bristol Old Vic before transferring to the Old Vic in London.
Directed by Sally Cookson (The Lion, The Witch and The Wardrobe, Peter Pan, Jane Eyre) and devised by the company, the new production adapts Patrick Ness' novel of the same name, based on the idea by Siobhan Dowd. It follows a young boy, Conor, dealing with a sick mother and an overbearing grandmother. He finds a form of escape when a giant tree monster visits his house. The novel was adapted into a 2016 film of the same name, starring Felicity Jones and Liam Neeson.
The cast of the piece will be composed of Hammed Animashaun (Barber Shop Chronicles), Nandi Bhebhe (The Tin Drum), Selina Cadell (Humble Boy), Matt Costain (La Strada), Georgia Frost (The Taming of the Shrew), Stuart Goodwin (La Strada), Felix Hayes (The Tempest) , Jonathan Holby (A Tale of Two Cities), John Leader (The Lion, The Witch and The Wardrobe), Marianne Oldham (Rosencrantz and Guildenstern are Dead), Matthew Tennyson (Making Noise Quietly) and Witney White (Loserville).
Cookson said: "The story of thirteen year-old Conor lost in a mire of anxiety and fear strikes a chord with anyone who's been threatened with losing someone they love. The combination of gritty realism and magic make it perfect material for theatre – I love a challenge and the big question will be 'How are they going to create a Tree Monster on stage?'"
Adam Peck will write the show with the company, with set design by Michael Vale, costume design by Katie Sykes, composition by Benji Bower, lighting by Aideen Malone, sound by Mike Beer, projection by Dick Straker, casting by Jessica Ronane, movement by Dan Canham, puppetry by Laura Cubitt, aerial work by Matt Costain and associate direction by Miranda Cromwell.
A Monster Calls runs at Bristol Old Vic from 31 May to 16 June and runs at the Old Vic in London from 7 July to 25 August.