Debra Stephenson & Steven Pinder star in Last Of The Red Hot Lovers at St Helens Theatre Royal
Following Bouncers: The Remix, Regal Entertainments present Neil Simon's Broadway play, Last of the Red Hot Lovers, at St Helens Theatre Royal this Summer – featuring two former Soap stars.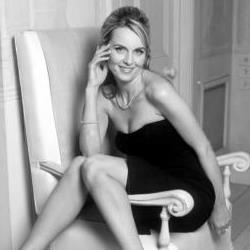 In this new adaptation, the play is a two-hander, featuring Coronation Street and Bad Girls star Debra Stephenson playing three roles, alongside Steven Pinder (former Brookside and Crossroads star) who takes on the role of Barney Cashman.
Neil Simon is one of theatre's most revered playwrights, with over thirty plays and nearly the same number of movie screenplays, he has received more Oscar and Tony nominations than any other writer.
The Last of the Red Hot Lovers chronicles the misadventures of Barney Cashman who is in the throes of a mid-life crisis, and his sudden desire for passion and adventure has embarrassing consequences. When he makes the decision to join the sexual revolution, the married seafood restaurateur attempts to seduce Elaine, Bobbi and Jeannette – three very different but equally eccentric women – in the romantic setting of his mother's apartment. Each attempt proves to be as funny, yet as sad as the last, but Barney's attempts to win over the women are sure to leave the audiences wanting more.
Debra Stephenson is perhaps best known for her breakout performance as the psychotic Shell Dockley in ITV's Bad Girls, a performance which earned her consecutive nominations for Best Actress at the National Television Awards in 1999 and 2000. She then had a two year stint as Frankie Baldwin in ITV's Coronation Street.
Steven Pinder became a household name through his appearance in Crossroads and his long term role in the television soap opera Brookside, where he played Max Farnham from 1990 to its conclusion in 2003. On stage Steven starred in the musical adaptation of the film Footloose, alongside Matt Willis, and most recently, he made a special guest appearance in the BBC soap Doctors, alongside Shobna Gulati.
Steven and Debra will bring this hilarious comedy to life under the direction of Sylvie Gatrill. Sylvie is a long term collaborator with Regal Entertainments, having directed many of their seasonal comedies including last year's Bouncers: The Remix, The Ciggie Run, The Salon and Rita, Sue and Bob too.
Last of the Red Hot Lovers is at St Helens Theatre Royal from 11 – 14 June,