Death Note musical to release West End cast album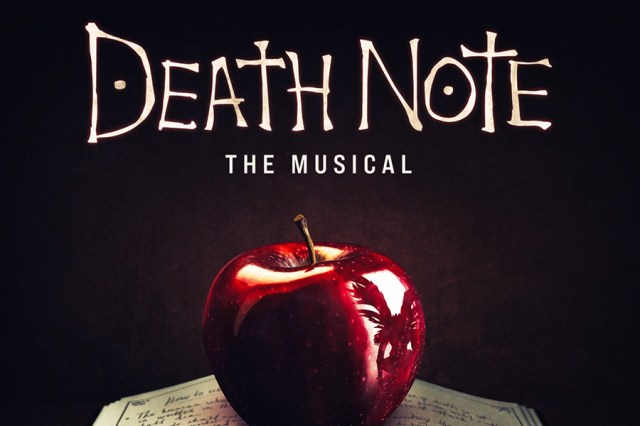 An album for Death Note the Musical has been announced.
First seen on UK soil in a series of sold-out concerts at The London Palladium, the musical is based on the much-loved manga of the same name. It follows a boy, Light, who inherits the ability to murder anyone in the world by writing their name in a magical and sinister book. A mysterious detective, "L", makes it his life's work to track Light down.
The musical first premiered in Japan in 2015, going on to later win Best Musical at the 2022 Korea Musical Awards. It has a score by Frank Wildhorn (Jekyll and Hyde, The Scarlet Pimpernel, Bonnie and Clyde) with lyrics by Jack Murphy, book by Ivan Menchell, and orchestrations and arrangements by Jason Howland. The London concert production was directed by Nick Winston, with music supervision by Katy Richardson, and was musically directed and conducted by Chris Ma.
The 17-track album, released by Ghostlight Records, will feature the leading performers of the original Palladium concert including Broadway star Adam Pascal (as Ryuk), Joaquin Pedro Valdes (Light), Dean John Wilson ('L'), Aimie Atkinson (Rem), Frances Mayli McCann (Misa), Rachel Clare Chan (Sayu) and Christian Ray Marbella (Soichiro).
It is produced by Nigel Wright (Evita film, Sunset Boulevard, Jesus Christ Superstar Live), co-produced by Richardson (Six the Musical, Bonnie and Clyde), and engineered by Nick Pugh.
Ensemble members featured on the album include Jade Copas, Charlotte Coggin, Eu Jin Hwang, Jessica Lee, Nick Len, Jojo Meredith, Boaz Chad, Marcel Li-Ping and Yojiri Ichikawa, with additional singers to include Ying Ue Li, Yuki Sutton, Nicola Espallardo, Gracie Lai, Rumi Sutton, Ethan Le Phong, Leon Hong, and Aaron Teoh. 
Wildhorn said today: "After the amazing debut of Death Note in Japan and winning Best Musical in Seoul in 2022, the phenomenon that is Death Note The Musical in London, beginning with the concerts, is thrilling to see – especially the reaction and the passion from the fans! I've been doing this a while now and this kind of enthusiasm brings me back to the early days of Jekyll and Hyde."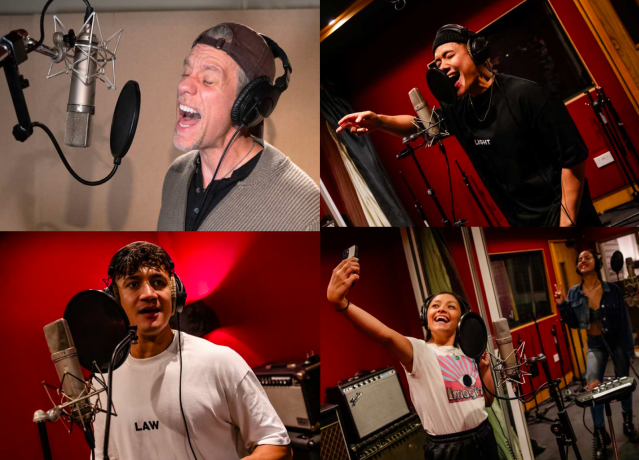 He continues: "It was always a dream of mine to bring my manga shows West and to share them with a Western audience in English. Ivan, Jack, and I are so grateful to our producers in Japan, London, and New York, who gave us the chance for our 'voice' to be heard. What an adventure…and we're just getting started!"
Alongside Ghostlight Records, Wildhorn serves as an executive producer of the album, joined by >the original UK concert producers Carter Dixon McGill, Haley Swindal/Pinnacle Productions, Louis Hobson/Indie Theatrical, and Horipro. They are joined by Van Dean and Michael Croiter/Yellowstone and Steve Swindal, with associate producers Carolyn Anthony, Greg A Deluca, Tamara and Peter Erickson and Kenneth Novice.
A release date will be revealed in the near future.
The track listings are as follows: 
0. "Overture"  – Ensemble
1. "Where Is The Justice?" – Light/Professor/Ensemble
2. "They're Only Human" – Rem/Ryuk
3. "Hurricane" – Light/Ensemble
4. "Kira" – Ryuk/Ensemble
5. "Ready Or Not" – Misa/Ensemble
6. "We All Need A Hero" – Misa/Sayu
7. "The Game Begins" –  'L'
8. "There Are Lines" – Light/Soichiro
9. "Mortals and Fools" – Misa/Rem
10. "I'll Only Love You More" Misa/Ensemble
11. "The Way Things Are" – 'L'
12. "Honor Bound" – Soichiro
13. "Playing His Game" – Light/'L'
14. "Borrowed Time" – Misa
15. "When Love Comes" – Rem/Ensemble
16. "Requiem" – Ensemble