Death Note musical announces full casting for Lyric Theatre run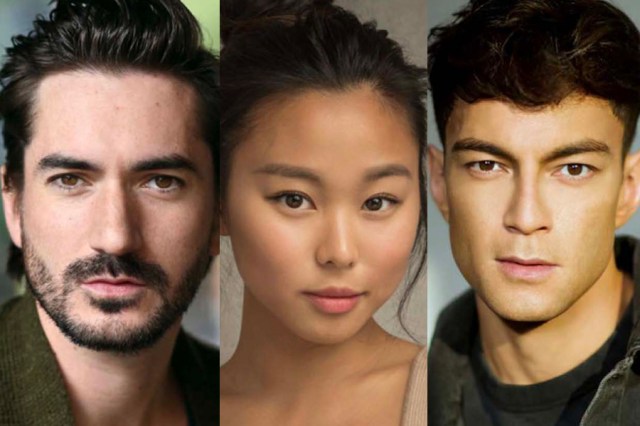 Exclusive: The Death Note cast for the second series of West End performances has been revealed.
The show, based on the popular Japanese manga series by Tsugumi Ohba and Takeshi Obata, will be presented at the London Palladium in August, with a second run of six performances then following at the Lyric Theatre on Shaftesbury Avenue.
The winner of the Best Musical award at the Korea Musical Awards, Death Note features a score by Frank Wildhorn (known for Jekyll and Hyde, Dracula and Bonnie and Clyde) with lyrics by Jack Murphy and a book by Ivan Menchell. Nick Winston is set to direct and choreograph the piece, which is produced by Carter Dixon McGill Productions, Indie Theatrical and HoriPro., with Pinnacle Productions, Greg A DeLuca and Wild Yak Productions as associate producers.
Update (8/12): New production shots have been released featuring the Lyric cast: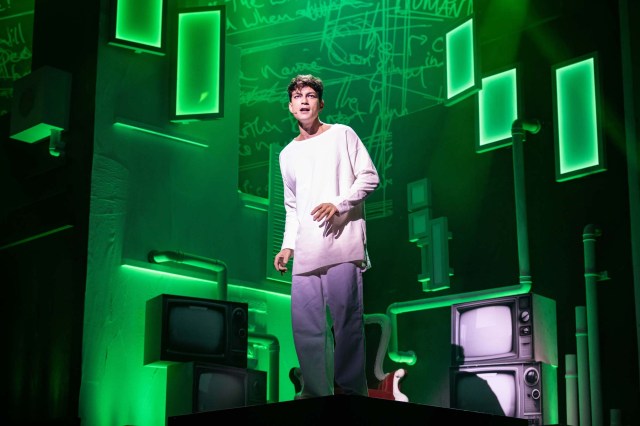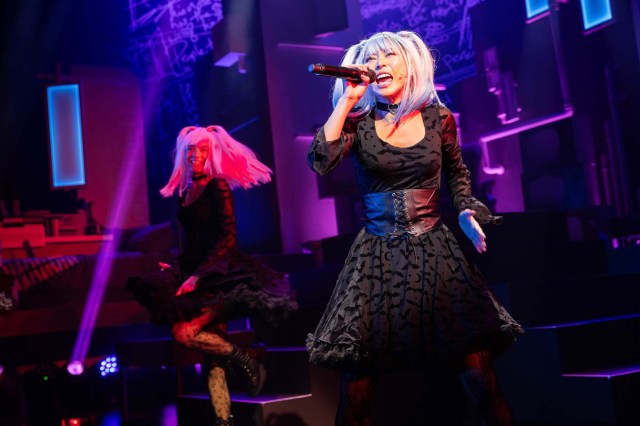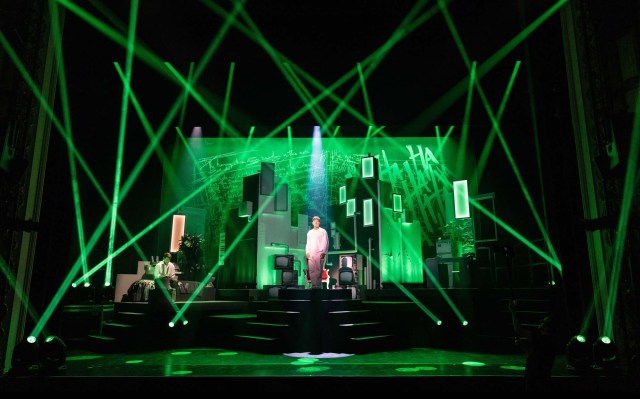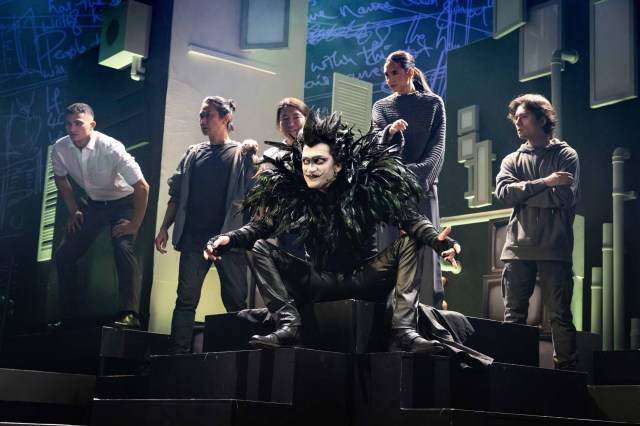 While the cast for the London Palladium run has already been confirmed, a second cast for the Lyric has now been set.
Georgie Maguire (Sunny Afternoon, Bonne and Clyde) will take on the role of Ryuk (taking over from Tony Award nominee Adam Pascal, who will play the role at the Palladium), alongside Aimie Atkinson (Pretty Woman) as Rem, Rachel Clare Chan (a recent graduate from the Royal Academy of Music) as Sayu and Christian Ray Marbella (Miss Saigon) as Soichiro.
Also new will be Jessica Lee (currently appearing as Kim in the Crucible's production of Miss Saigon) as Misa, taking over from Frances Mayli McCann. Joaquin Pedro Valdes (The Lion King) will continue as Light and Dean John-Wilson (The King and I) will continue as L, while Carl Man (Wicked) will join as the alternate L.
Boaz Chad and Patrick Munday have been cast in the ensemble, which also includes Charlotte Coggin, Jade Copas, Eu Jin Hwang, Yojiro Ichikawa, Deena Kapadia, David Kar-Hing Lee, Jasmine Leung, Jojo Meredith, Marcel Li-Ping, Janine Somcio.
Death Note: The Musical follows the story of Light Yagami, a dissatisfied high school student in Tokyo who discovers a discarded notebook owned by Ryuk, a god of death. Light realizes that he can kill anyone by writing their names in the notebook, leading him to take justice into his own hands by targeting wanted criminals. However, his actions catch the attention of the enigmatic detective known only as 'L,' who starts tracking him down.
The creative team includes associate director and choreographer Alexzandra Sarmiento, costume designer Kimie Nakano, musical supervisor Katy Richardson, musical director Chris Ma, orchestrator Jason Howland, designer Justin Williams, lighting designer Ben Cracknell, sound designer Ben Harrison, and casting director Harry Blumenau. The artwork for the production is created by Rebecca Pitt Creative.
The show will be staged at the Palladium on 21 and 22 August, while the Lyric run takes place from 7 to 10 September.
Tickets for both seasons are on sale below.