Dance Nation at the Almeida: exclusive first look photos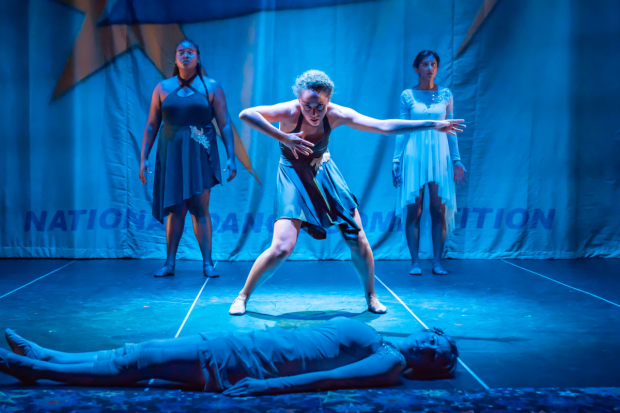 Images have been released offering an exclusive first look at the upcoming production of Dance Nation at the Almeida Theatre.
The show opens today and runs until 6 October. Clare Barron's piece, directed by Bijan Sheibani, is an exploration of youth and self discovery that focuses on an army of competitive dancers.
The cast includes Brendan Cowell, Nancy Crane, Ria Zmitrowicz, Irfan Shamji, Sarah Hadland and Miranda Foster. Aline David choreographs and there are set designs from Samal Blak, costume designs from Moritz Junge, lighting from Lee Curran and sound from Marc Teitler.
The play won the Susan Smith Blackburn Prize and The Relentless Award.