Catherine Love: A winning night for the Michael Grandage Season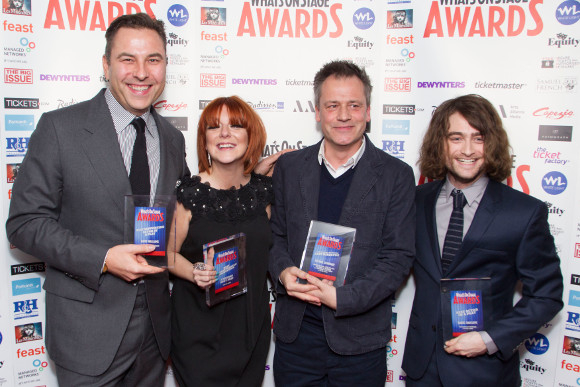 If there are a few bleary eyes around Theatreland today, the blame can probably be laid at WhatsOnStage's door. Last night saw the 2014 WhatsOnStage Awards Concert at the Prince of Wales Theatre, highlights of which can be caught up with on my live blog of the event. But as the champagne glasses are cleared away and pounding heads are dragged into rehearsal rooms, it's worth a look back at what we can take from the night.
The big winner of the evening, triumphing on its home turf, was the unstoppable Book of Mormon. No surprises there then. Trey Parker, Robert Lopez and Matt Stone's irreverent musical seemed destined to be a success long before it reached our shores, heralded with a social media campaign and ready-made fanbase that made it virtually critic-proof. Its wins last night, as deserved as they might be (I have to confess that I'm yet to see the show, so I can't offer my opinion), were just another vindicating seal of approval.
What is perhaps more interesting is the success of the Michael Grandage Season. The mixed programme of plays at the Noël Coward Theatre scooped four awards last night: Daniel Radcliffe for Best Actor in a Play, David Walliams for A Midsummer Night's Dream, A Midsummer Night's Dream again as Best Shakespearean Production, and Grandage himself for best director in a closely fought category. Were it not for The Book of Mormon, it might be said to be Grandage's night.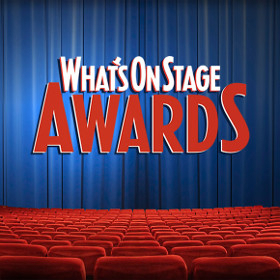 The cynical response to these wins would be to point to the constellation of stars that Grandage managed to assemble – the likes of Radcliffe and Walliams, as well as Sheridan Smith, Jude Law, Ben Whishaw, Judi Dench and many others – and say smugly that it's no surprise they drew in the crowds. But whatever your taste or opinion of the season, to write it off in this way is to dismiss the laudable ambition behind it. Grandage was never promising boundary-pushing, ground-breaking theatre; what he did promise, and deliver on, was affordable tickets to large-scale productions with talented, big name actors. The numbers say a lot: 120,000 first-time theatregoers across the five shows.
It seems apt, then, that a season which set out to widen access to quality West End theatre has now been recognised by the one set of awards voted for by the theatregoing public. The WhatsOnStage Awards and the Michael Grandage Season make the perfect match, as shown by last night's wins.
Despite this success, however, Grandage has ruled out the possibility of a repeat season. Speaking to The Guardian last night, the director said that he wants to avoid more of the same, though he hinted that the company might return to the West End in a different form at some point in the future. No doubt those who voted him to his wins last night will be keeping a close eye on what he does next.
Catch up on all the winners from last night's WhatsOnStage Awards Concert here.