Cast set for Martin Bashir and Diana play The Interview at the Park Theatre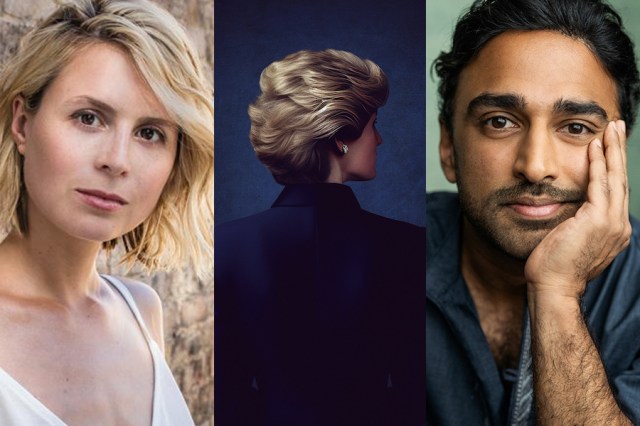 Exclusive: Original Theatre, in collaboration with Park Theatre, is set to bring the world premiere of The Interview to Park Theatre from 27 October to 25 November 2023 – and casting has now been confirmed.
The production revisits a pivotal moment in history when, on 20 November 1995, the BBC aired an interview between Diana, Princess of Wales, and Martin Bashir. However, the legitimacy of the interview has since come under scrutiny, with questions arising about its methodology and intentions.
The play, written by Jonathan Maitland and directed by Michael Fentiman, will feature Tibu Fortes (Stath Lets Flats, A Midsummer Night's Dream) as Martin Bashir and Yolanda Kettle (Patriots, The Crown) as Diana, Princess of Wales, with Naomi Frederick (Handbagged, Belgravia) as Luciana  Ciarán Owens (The Duchess of Malfi, Cabaret) as Matt, and another cast member yet to be announced.
The creative team is composed of set and costume designer Sami Fendall, lighting designer Emily Irish, sound designer and composer Barnaby Race, costume supervisor Logan Kelly, production manager Andreas Ayling, wig designer Susanna Peretz, and wigs supervisor Pedro Paiva. The stage manager on book is Kanoko Shimizu, and the assistant stage manager is Paulina Krauss. Steven Atkinson produces The Interview for Original Theatre.
Maitland remarked: "The things that led to the famous interview and the events that came after it revealed much about our country and its institutions. It's definitely the stuff of drama, and I can't wait to see our superb cast and brilliant director Michael Fentiman bring it all to life."
Fentiman added: "It's a great pleasure to be directing Jonathan Maitland's play The Interview at Park Theatre this Autumn. It's an opportunity to return to a theatre I have very fond memories of after my production of Joe Orton's Loot there in 2017.
"It's an added bonus that I get to work with a theatre company in Original Theatre, who I have long admired as a tireless and vital part of the UK's new work ecology. Jonathan Maitland is a writer of great integrity and bravery, and it's been an honour to be trusted with his play."